A Guide to Southwestern Interior Design Style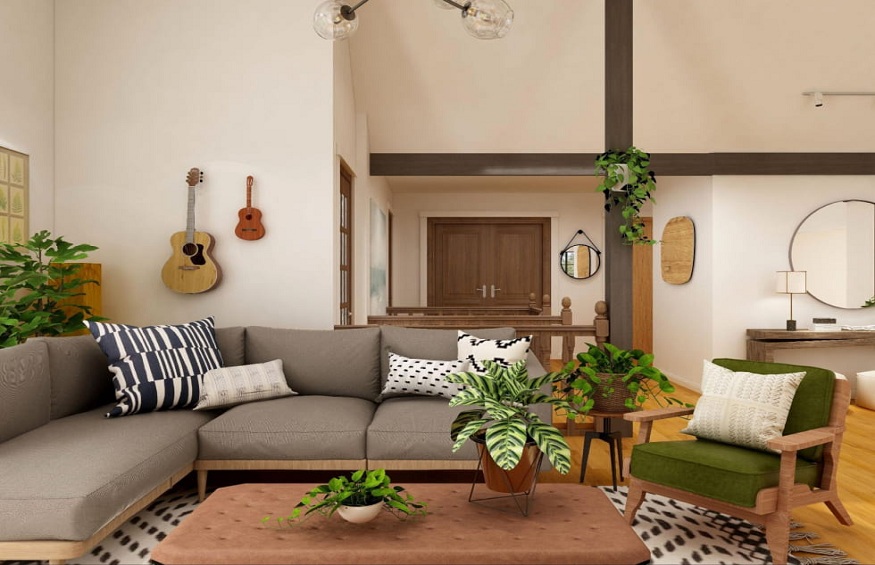 Timeless Appeal: Understanding the Time-honored Traditions of Southwestern Interior Design
Interior design styles in the Southwest have some unique characteristics, which can be found throughout their home interior designs. Be it the natural elements, such as wood, stones, and clay, or the bright colors often found in southwest interior design ideas, there is something special about this style. As such, interior designs of the Southwest homes are quite popular and often sought after.
When it comes to Southwest home interior designs,  it's important to keep certain aspects in mind if you want to create a space that reflects the style. Likewise, there are several  interior design ideas that you can adapt from Southwest interior designs to enhance the look and feel of your home.
Here are some of the key elements of southwestern interior designs you should know about.
1. Southwestern Spaces Feature Vivid Ceramics
Southwestern spaces often boast rich ceramics. This is a key element when it comes to southwestern interior design and will ensure that your home has the perfect touch of Southwestern flare. You can use ceramic tiles, pottery, or even hand-painted pieces to make sure your space reflects this distinctive style.
2. Southwestern Style Features Color + Craft
When decorating a home in southwestern style, you should always keep in mind that colors are the key. Bright and vivid colors often found in this style can help to give your space character and personality. Similarly, craft touches, such as textiles, handmade pottery, or even hand-painted pieces, can help to bring an added layer of charm and sophistication.
3. Southwestern Patterns are Often Geometric
Most common southwestern interior designs feature geometric patterns, which help to add a pleasing visual element to any room. This can be seen in the form of wall decals, art prints, or even tilework. Additionally, you may want to consider adding some woven pieces. such as rugs or blankets, for an added touch of texture and interest.
4. Southwestern Style is a Bit Boho
If you are considering southwestern interior ideas, boho is something you should consider. Boho elements, such as macramé wall hangings, beaded curtains, and dreamcatchers, can add a fun and carefree vibe to your home interior designs. Likewise, adding some comfortable furniture in natural fibers can also help to create a more relaxed and inviting atmosphere.
5. Southwestern Style Embraces Vintage Pieces
Adding vintage pieces to your southwestern interior design style can help to add some unique character and charm. This is a great way to bring a bit of history into the space, whether it be through vintage furniture, textiles, or even artwork. You may even want to consider adding antique or artisan pieces, such as planters and pottery, for an added touch of luxury.
6. Southwestern Style can be Cosmopolitan
When you're decorating your home with a southwestern interior design style, don't forget that cosmopolitan pieces can add some unexpected texture and depth. This could include things like modern lighting fixtures, contemporary wall art, or even sleek furniture pieces. Adding these elements can help to give the room a more sophisticated look while still keeping it true to its southwestern roots.
It is true that interior design styles in the Southwest have a unique charm and personality that can make any home look beautiful. With a few key elements and ideas, you can easily create an inviting space with southwestern flair. Whether it be through the use of vivid ceramics, bright colors, or geometric patterns, there are plenty of ways to incorporate this unique style into your home interior designs.
So, why not get creative and start revamping your home with a southwestern interior design style today?