Decorating Your Walls With Maps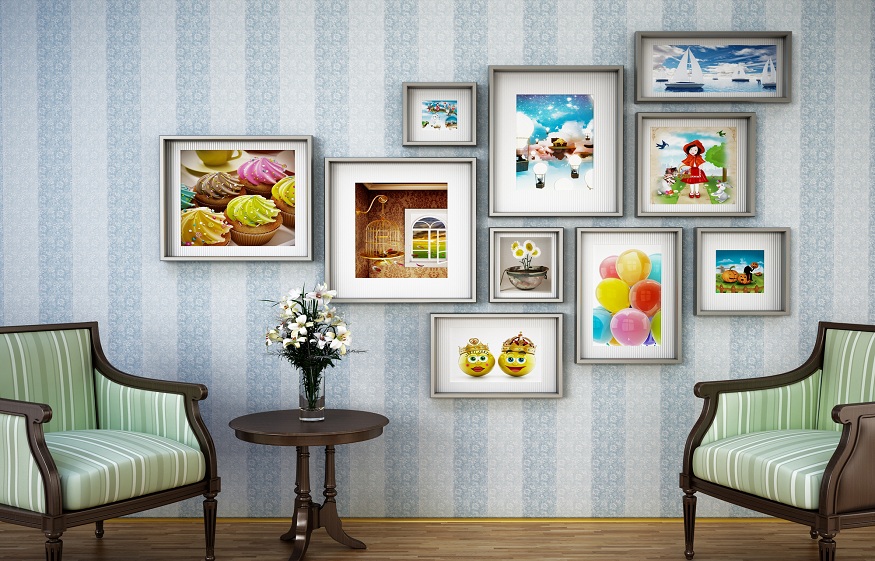 There are plenty of wall decor ideas you can come up with to decorate your home interiors. They do not always have to be expensive. You can find many inexpensive wall decorations as well. Using geographic maps in the home interiors is a very common inexpensive and effective wall decor idea you can consider for your home. Also, decorating with maps is easy. Hence, it is ideal for people who do not want to go through a lot of trouble when decorating the wall.
However, given the number of options available in the market, it can be a little confusing for a few people. You will have to very carefully select the type of map depending on the design of your home interiors. For instance, you must always choose an ancient map for rooms featuring a colonial-style interior design or a minimalistic map featuring just the outlines of the country for a Japanese-style home design. You can choose other variants like maps of cities or railway lines as well depending on your preferences for an appealing look. If you are not sure about how you can decorate the walls with maps in your living room or bedroom decor, here are a few ideas:
01 of 04 Add supporting details
When using a map to decorate the walls, you might want to make it the highlight of the space. This could be a great bedroom or living room idea. A well-detailed map can certainly become the focal point of your room. It will attract the eyes of visitors to one place and stay highlighted. However, adding only one highlighted element to the room will not make it appear very appealing and elegant. To ensure that the room appears appealing, you will have to pay attention to other elements in your room as well. Add a few supportive elements around your focal point to accentuate the space. These supportive elements can be anything but should follow the same theme so that they blend in the decor seamlessly. For instance, if you have a large Indian map on the wall, you should add items like vases, paintings, sculptures, etc to the setup that features colours and designs reflecting Indian culture and heritage.
02 of 04 Your ceiling is the fifth wall
While focusing on the four walls, people forget about the ceiling. You must always remember that the ceiling is a crucial part of your bedroom or living room idea and its design will hugely influence the overall look of the room. If your primary four walls do not have sufficient space for a map, you can consider using the ceiling. Since the ceiling is often left completely blank, you can choose a large map that covers the entire ceiling. However, if you want something subtle, a small map on the ceiling will work as well. But, the colours and style of the map should match the home decor.
Besides the ceiling, you can incorporate a map in other ways as well like choosing a carpet featuring a map print for the kid's room. You can also find blinds and curtains with maps on them. You can add images of maps on your cabinet doors, chest of drawers, and headboard as well. If you want maps in small areas, you can buy accessories like lampshades or tapestries with a map on them.
03 of 04 Choose an option that complements the home decor
You can create many intriguing wall decor ideas using maps. A large world map will look great in your living room. However, you will have to be careful when choosing the map. All types of maps will not appear great in your living room. Given the number of options available in the market, you will have to carefully make the decision depending on the interior design style. For modern living rooms, maps featuring abstract designs can be great. However, if you need a more traditional feel for your home's interior decoration, an antique reproduction will suit the space better.
04 of 04 Decorate your kitchen walls
When thinking about decoration with maps in your living room or bedroom decor, people mainly think about the living room or bedroom. However, you can add them to other places in your home design as well. For instance, you can design your kitchen using a map as well. Although it might be a little difficult to incorporate one as very little free space is left on the walls of your kitchen because of the cabinets, you can opt for a small size so that it fits easily. The space between the cabinets and ceiling is often left empty. You can add a beautiful small map to that space for an appealing look.