Google Extensions That Will Help You To Increase Your Site Productivity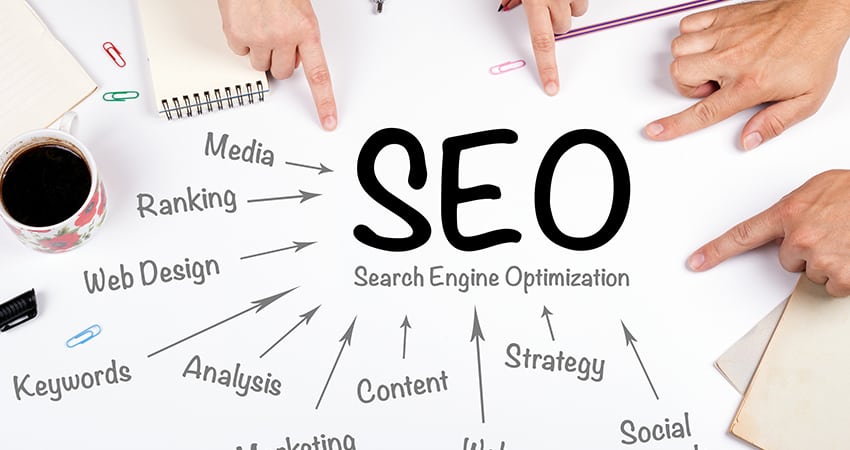 Possibly you have used google extensions before. Maybe you have only seen a few icons next to the navigation bar when you are in Google Chrome, without really knowing what they are. Well, those little icons are the famous Google extensions and were created to make your life easier.
Extensions are like applications that you install in your browser, like the apps on your phone.
When you install Google Chrome, YouTube, Mail and Google Search are automatically installed. However, the variety and number of extensions is enormous: these extensions are there to increase your productivity, to play, to improve online security and a lot more.
The best thing is that many of them are free
All Google Chrome extensions are found in the Chrome Web Store. To access these extensions you can enter in the Google Chrome menu in More tools, Extensions.
There you will see the extensions you have installed and when you click on Get more extensions, you will enter the Chrome Web Store page.
Today I want to introduce you to 10 of the most useful and popular extensions. I divided them into categories according to their theme. I hope they are as interesting to you as they are to me.
Google extensions to improve your productivity
Explain and send screenshots
Most computers have the option to take screenshots. However this extension also gives us the option to take only one area of ​​the screen, edit it, add notes and share or download it.
As you can see, in the Chrome Web Store there are several similar extensions, but this is my favorite because it does not ask for access to your private data and it has a very clean and intuitive interface.
Google Translate
This extension allows you to translate from a single word to an entire page in seconds. You can even listen to pronunciations!
Just select the unknown word and the Google Translate icon will automatically appear.
If you want to translate the entire page, just go to the icon next to the navigation bar and click Translate this page.
Any.Do
It is an extension for making to-do lists, scheduling reminders, adding notes, files and ordering tasks by folders. The best thing is that it syncs with your different devices, so you can use it from anywhere. You will see that it is very easy to use and will help you organize your time in an effective way.
Extensions to protect your online security
Click & Clean
If you are paranoid like me, this extension is for you! Click & Clean allows you to thoroughly clean your browser to protect your online privacy: it deletes the browsing history, cache, temporary files and cookies.
It also allows you to scan your PC for malware and various other functions.
Ghostery
Let's say that it is normal for some sites to track our online activity, as this is often done for advertising purposes. The problem is that there are those who do it in order to sell our data, or harm us in even worse ways.
HTTPS Everywhere
https is the secure version of http. Not all pages offer that secure connection, and entering your data on these types of sites can be dangerous.
This extension automatically switches thousands of sites from http to https, protecting you against various forms of surveillance and data theft.
Digital Marketing Extensions for Google Chrome
Hootsuite Hootlet
And yes, it turns out that Hootsuite has its own Google extension. It is ideal for community managers, since it is possible to share on social networks any page they are on, without having to cut the URL, shorten it, paste it, etc.
With this extension you can select texts and share them directly on social networks, you can also publish images, videos, posts and more, without much effort. An extension that will surely save you time and facilitate your day to day.
MozBar
The Moz extension makes SEO work easier, as it provides instant metrics on any page or SERP, determines domain authority and page authority, and exposes different elements of each page you visit, among other useful features.
Almost all of them are free, but you can access more advanced ones by subscribing to the pro version.
Check my links
When you browse the Internet, there are few things more annoying than a broken link. These not only affect the user experience, but are also detrimental to organic positioning.
Check my links to track all the links on your website, identifying which ones work well and which need repair. Nothing easier!
Social Meter
Social Meter lets you see all the interactions that the different pages have on social networks Facebook, Google +, LinkedIn, Pinterest and several more.
Thus, if for example you write an article, you can see the interactions that it has had and determine the content reception.
There are a number of other SEO communities that need to be checked continuously in order to get updated from marketing situations.
SEO and Web Analysis
This tool developed by WooRank offers in-depth SEO analysis, allowing you to review more than 80 criteria.
Among the most interesting criteria are the estimation and positioning of traffic, the distinctive audience, Adwords traffic and the location of visitors.
SEO Site Tools
SEO Site Tools is one of the most powerful SEO plugins, showing nothing more and nothing less than a collection of information about the page you are on.
It is basically divided into six main parts:
page data (includes data from Google, MozBar, Alexa, Yahoo! etc)
elements of the page (Meta data)
social media (Facebook, Twitter, LinkedIn etc)
page terms
server / domain information
suggestions
SEOquake
SEOquake is a plugin that allows metrics to be analyzed in a much more organized way.
Like MozBar and SEO Site Tools plugins, Quake provides an overview of information that can save you hours.
Majestic Backlink Analyzer
This Majestic plugin brings backlink analysis more accurate than any other program. Through this it is possible to know the number of links, the "trust flow" and the "citation flow" of your site or blog.
This is an SEO plugin that works in the freemium style, that is, you can use only some of the functions for free. Similarly, it is worth knowing even if it is the free version of this incredible plugin.
Open SEO Stats
This plugin shows the SEO situation of a certain page, based on databases such as Geo IP Location, Whois and Alexa, in addition to checking backlinks, indexed pages and much more.
SEO SERP Workbench
This tool allows you to verify the positions of your site and that of the competition in various search engines, given a certain keyword.
Page Analytics
If you have a website or blog, you will certainly already be familiar with Google Analytics (in case you say no, take a look at our comprehensive tool guide).
If your site already has Google Analytics installed, this extension will create a visual interface to analyze the clicks received on your pages.
It will form a kind of heat map that highlights the parts of your site that have received the most clicks.
Just install the extension and configure it to collect the data from your Google Analytics account. For that, it is necessary that you log in to your Google profile.
It is important to remember that this tool works only with one Google account at a time.
Google Similar Pages
Google Similar Pages allows you to easily find pages similar to the one you are browsing.
This extension facilitates the research work of the SEO Analyst, allowing important references to be discovered with just a click away.
The tool is still in the testing phase, however it helps a lot when looking for references is the issue.
Goo.gl URL Shortener
Goo.gle is a site to shrink URLs , that is, it transforms huge links into small URL addresses.
It was designed to facilitate the work of those who are in charge of shortening those links basically every day.
Pocket
Pocket is a tool that saves articles, videos and all kinds of links so you can see them later.
It works on both desktop and mobile platforms, giving the agility and practicality you need when consulting the information that you previously filtered yourself.
Firebug
Through the analysis of this plugin, you can discover what is wrong with your HTML code or with that of your competition.
Firebug brings together all the experience that Mozilla Firefox developers already used for Chrome.
Remembering that with Firebug it is necessary to have a basic knowledge of HTML.
Typeform
Searching with Typeform is much easier. Now it's better with the official Chrome extension.
With its intuitive interface, it is possible to create surveys or polls that may be available online.
Conclusion
Since you know some of the best Google extensions, Dubai SEO Expert advises you to choose which ones to install and which ones not, since if you use too many you can affect the performance of the browser.
My recommendation is that you only choose the ones that you find really useful and that you use in your day to day.
Another aspect to consider is security. Not all extensions are created by Google and, as always, there are those who seek to take advantage of unsuspecting browsers.
So before you install any extensions, look at the number and level of ratings, read user reviews, and doubt extensions that ask for too many permissions.