How Does Airtel Payments Bank Online Wallet Keep Your Money Safe?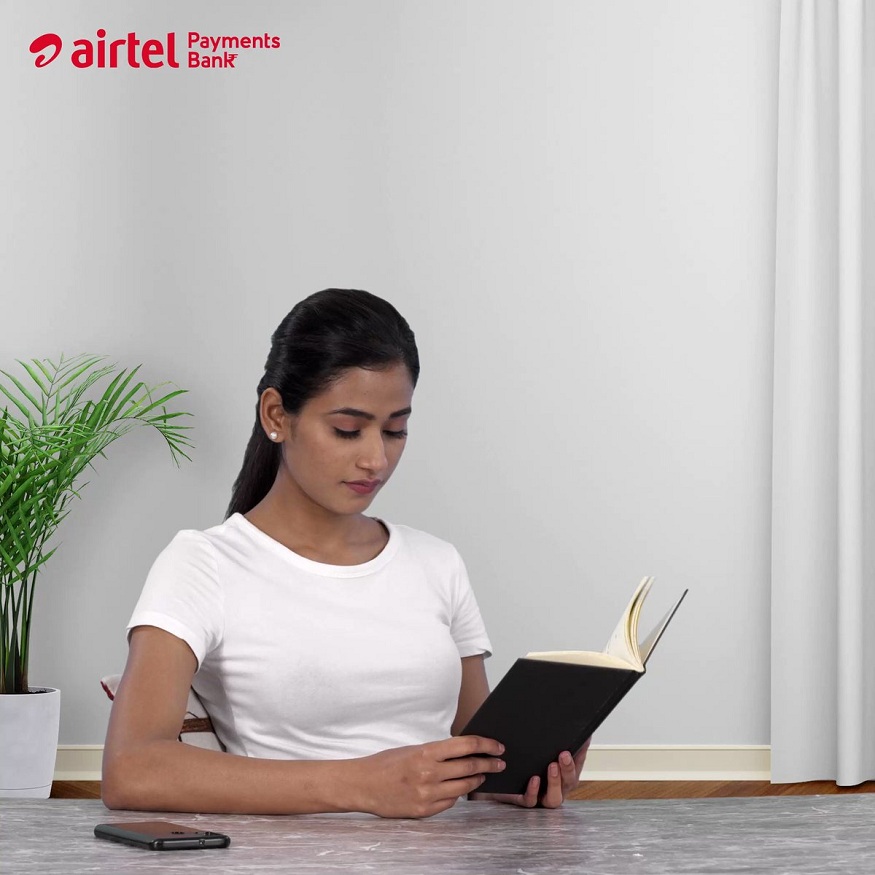 In an increasingly digital world, ensuring the safety and security of your money is of paramount importance. With numerous online payment options available, it's essential to choose a reliable and secure platform to manage your finances. That's why, Airtel Payments Bank offers a secure online wallet that not only allows you to make payments conveniently but also prioritizes the safety of your money.
Let's explore how you can keep your money safe with Airtel Payments Bank and enjoy peace of mind while conducting online transactions.
Benefits of Airtel Payments Bank Online Wallet
The Airtel Payments Bank online wallet or online debit card provides several benefits that contribute to the security of your money. Here are some key features and practices that help keep your funds safe:
Multi-layer Security: Airtel Payments Bank employs multiple layers of security protocols to safeguard your account. These include secure login procedures, encryption of personal and financial data, and strong authentication mechanisms. These measures ensure that your money and sensitive information are protected from unauthorized access.
Two-Factor Authentication: Airtel Payments Bank implements two-factor authentication for added security. When you log in to your account or initiate a transaction, you're required to enter a One-Time Password sent to your registered mobile number. This additional layer of verification ensures that only authorized individuals can access your account and perform transactions.
Secure PIN and Passwords: Airtel Payments Bank encourages users to set strong and unique PINs and passwords for their accounts. It is crucial to create a combination of alphanumeric characters and special symbols to make it difficult for potential hackers to guess or crack your password. Regularly updating your PINs and passwords also enhances the security of your account.
Secure Transaction Environment: Airtel Payments Bank ensures that your transactions are conducted in a secure environment. The platform uses secure connections (HTTPS) and encrypted channels to protect the information transmitted during the transaction process. This prevents unauthorized interception and manipulation of your data.
Transaction Alerts and Notifications: Airtel Payments Bank provides real-time transaction alerts and notifications to keep you informed about any activity in your account. You will receive SMS or email alerts for every transaction, allowing you to promptly detect and report any unauthorized activity.
Account Activity Monitoring: Airtel Payments Bank continuously monitors account activity to detect any suspicious or fraudulent transactions. If any unusual activity is detected, the bank's security systems are triggered, and necessary measures are taken to protect your account and funds.
Secure Customer Support: Airtel Payments Bank ensures that its customer support services are reliable and secure. If you have any queries or concerns, you can reach out to their customer support team through verified channels to seek assistance. They will guide you through any security-related issues and provide necessary guidance.
In conclusion, Airtel Payments Bank ensures that your funds are protected from unauthorized access and fraudulent activities. The bank's adherence to regulatory guidelines and continuous monitoring further strengthens the safety of your transactions.