Top 5 Enterprise Risk Management Trends In 2022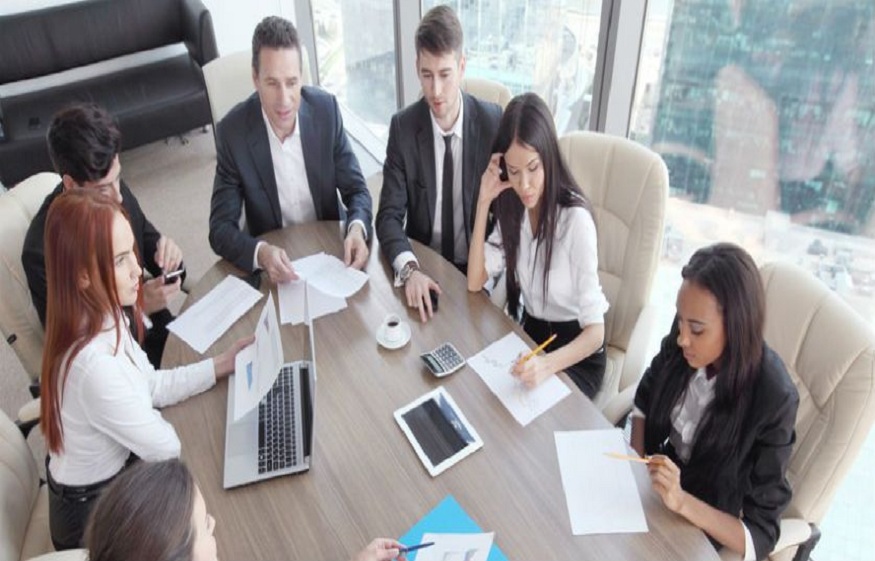 Enterprise risk management has assumed a prominent role as businesses deal with the COVID-19 pandemic's continuing effects. Executives have realized that stronger ERM processes are needed to stay competitive in this new environment. Risk leaders are considering how an effective enterprise risk management program can be a competitive differentiator for their businesses, looking beyond the essential ERM measures needed to tackle the pandemic.
Businesses are becoming increasingly connected to suppliers, vendors, and partners on international marketplaces. One of those categories carries a notably higher risk, and other categories may be impacted in a cascading manner. The risk landscape is changing due to several security and risk management trends given below that impact business continuity planning.
1. Frameworks for Measuring Risk Maturity Assemble Procedures
More businesses are considering a risk maturity framework to manage the increasing interconnection of vulnerabilities in the risk landscape. This approach mimics other frameworks, such as software development's widely used capability maturity model. Processes and technologies must be addressed for risk management maturity.
Risk management executives must assemble risk stakeholders on the process side. This team should bring together the technical and business knowledge required to design policies and processes, implement the appropriate controls, and make quick, informed, risk-based decisions. Risk managers must also ensure established procedures for combining workflows from several agencies.
The IT infrastructure for centralizing, contextualizing, and automating the application of risk management policies is a component of the technical side.
2. Technology Stacks for ERM Are Extended to GRC
Enterprise risk management now encompasses security, IT, third-party partnerships, governance risk, compliance, and simple financial governance (GRC). To design and maintain policies, do risk assessments, comprehend risk posture, find regulatory compliance gaps, manage and handle incidents, and automate the internal audit process, a comprehensive GRC platform might be a crucial integration tier.
CIOs must verify that their risk management technology stack is appropriate for each task and is used strategically, proactively, and not simply reactively. The following should be included in a complete risk technology stack:
Third-party risk assessment tools to monitor sanctions, security events, and financial health;
Intelligence analytics for geopolitical threats, natural disasters, and other incidents;
Security measures to evaluate the potential consequences of weaknesses, breaches, and cyberattacks;
Using social media monitoring tools, brands can keep track of rapid changes to their reputation.
3. ERM Was Considered a Strategic Advantage
Since the COVID-19 pandemic's onslaught, many businesses now see risk management as a strategy to boost their competitive edge rather than stay out of trouble.
Examining how hazards can interfere with business strategy and restrict income streams, this article contrasts traditional chief risk officers (CROs) who are laser-focused on eliminating the risk with so-called transformational CROs who see risk management as a competitive advantage.
Businesses that take a transformative approach to risk can quickly mobilize their employees and executives to seize a new market opportunity.
4. Increased Usage of Risk Appetite Declarations
The financial sector developed risk appetite statements to enhance communication with staff, investors, and regulators. Expanding a pool of loans requires some risk, but a bank needs a plan to take action if too many customers default. Therefore, banks might set up a safety baseline for fraudulent or defaulted mortgage transactions that still enables them to make a profit.
Other industries are starting to adopt risk appetite statements in favor of a simple "check the box" exercises to replace them with a method that more clearly directs daily risk management decisions.
Implementing a successful risk appetite statement is difficult for businesses for various reasons. Some executives worry that it will prevent them from pursuing new opportunities, while others worry that a poorly phrased statement may be perceived as endorsing unethical behavior.
5. The Proliferation of Risk Mitigation & Measurement Technologies
Numerous businesses have arisen to enhance the instruments used to assess and reduce risks. Among the enhancements are internal and external risk sensing instruments that create risk intelligence that identifies trending and emerging risks.
Additionally, businesses are using increasingly integrated tools that do the following tasks:
Present a comprehensive picture of risks affecting the entire organization,
Collect leading indicators to demonstrate how risks are trending,
Encourage accountability for risk mitigation measures,
Offer real-time risk reporting to help with management decisions.
Conclusion
Information technology is essential to the IGRC as a driver and enabler. To detect risks and evaluate their impact on the company's risk appetite, CIOs and other IT leaders must collaborate with other management teams. An integrated governance model can facilitate the coordination of strategy, people, process, and technology goals along the entire value chain. This ERM trend is essential for the risk element to be integrated into more extensive digital transformation plans.