3 Batsmen who can score the most runs in India vs New Zealand T20I series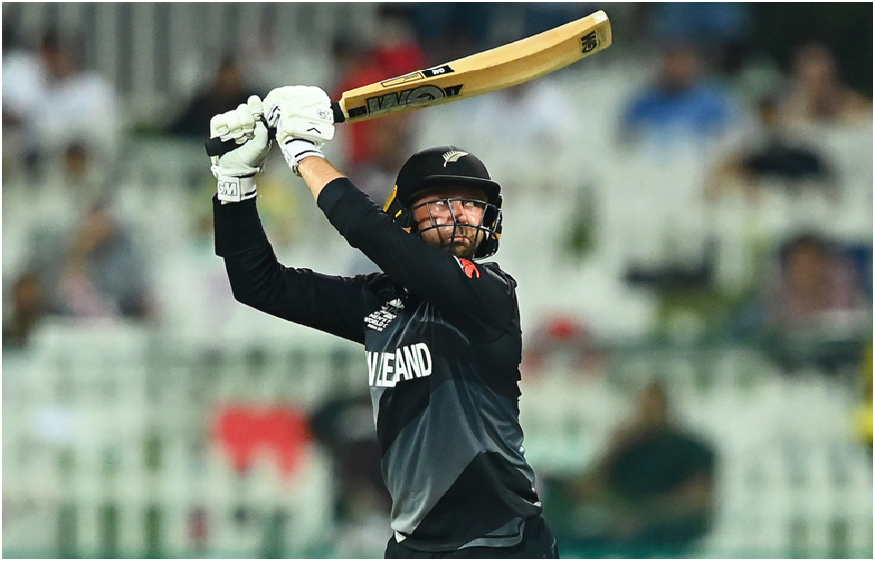 The T20 World Cup 2021, the International Cricket Council's inaugural highest level global tournament following the COVID-19 outbreak, has already relayed some fresh thrills following the entertaining Indian Premier League.
The Super 12s will ideally highlight the talent of a number of lesser-known players from across the world who were unable to compete in the IPL. There are many underrated players that can turn the tables in the cricket field just like Scotland's surprising victory against Bangladesh at Al Amerat.
Here are three batsmen we feel have the potential to shine in the awaited India Vs New Zealand T20 International series.
1. Devon Conway 
Devon Conway has been a stunner for the Black Caps, fast climbing the ICC T20I batting rankings. Conway has 473 runs and a 59.12 average in 14 T20Is, although his blazing start has been tempered by Black Caps schedule delays.
In the New Zealand set-up, he has established himself as a batting stalwart. He earned 500 runs at an average of 55.55 and a strike rate of 148 in 15 tournaments. He has four fifties, the best of which was a 99 not out against Australia.
Conway, who was New Zealand's joint-highest scorer in the match to Pakistan, has yet to play in this format against India and will be eager to make an impact on the big occasion. This only spruces up the excitement surrounding the big NZ-India T20 match and Devon is predicted to kill it.
2. Rohit Sharma 
While his performance in Test cricket leaves a lot of room for improvement, Rohit Sharma's batsmanship is unquestionable. He's the only player in ODI history to hit three double centuries, including a world-record individual total of 264 against Sri Lanka in 2014, which speaks volumes about his skills.
Rohit made his international debut in the first T20 World Cup in 2007 and has since played in all six World Cups.
The right-handed batsman has 673 runs at an average of 39.58 in 28 T20 WC matches for India. With 2864 runs in 111 appearances, Rohit Sharma is third on the chart of top T20I run scorers. He has also scored four hundreds, the most by any batsman in T20Is.
Rohit Sharma, the swashbuckling opener, always is his squad's go-to player in international tournaments. Rohit is popularly anticipated to succeed Kohli as India's T20 captain, and he will be essential to the team's prospects of winning a second T20 World Cup. Trust the numbers!
3. Martin Guptill 
Martin Guptill is popularly considered as among the most 'lethal opening batsmen in white-ball cricket by pundits and fans of the sport alike. He is famed for his spectacular stroke play and stratospheric hitting.
For almost a decade, the dashing right-handed opener has been a major component of New Zealand's ODI and T20 squads, helping to make the 'Black Caps' a dominant team and a force to be reckoned with in the smaller formats of the sport.
In T20 internationals, Martin Guptill is one of the six batsmen with 20+ scores of 50+. He has by far the greatest number of sixes (154) and the third most boundaries in T20 internationals (268). His statistics strongly reveal him as one of the best T20 international batsmen of all time, and it is a shame that he is sometimes overlooked.
Hopefully, a gigantic win in this T20 shall award him with the recognition he truly deserves. In any case, he is the batsman you should watch out for if you are tracking the highest run scorers of the tournament and also thinking about your dream 11 team today.
The much-awaited T20 World Cup commenced on October 17th, after a long period of setbacks and adjustments, and there was a lot of excitement around the event. The buzz never left the market and hundreds of predictions by the experts and fans have been made about the maestros and newcomers alike.
The more well-known players are usually a part of discussions about the finest T20 batsmen. The typical likes of Virat Kohli, Babar Azam, Chris Gayle, and Kane Williamson. The projections tend to slip up on gems like Guptill. Their impactful strike in the upcoming NZ-India match is something many nations are looking forward to.