The impact and the role of social media in boxing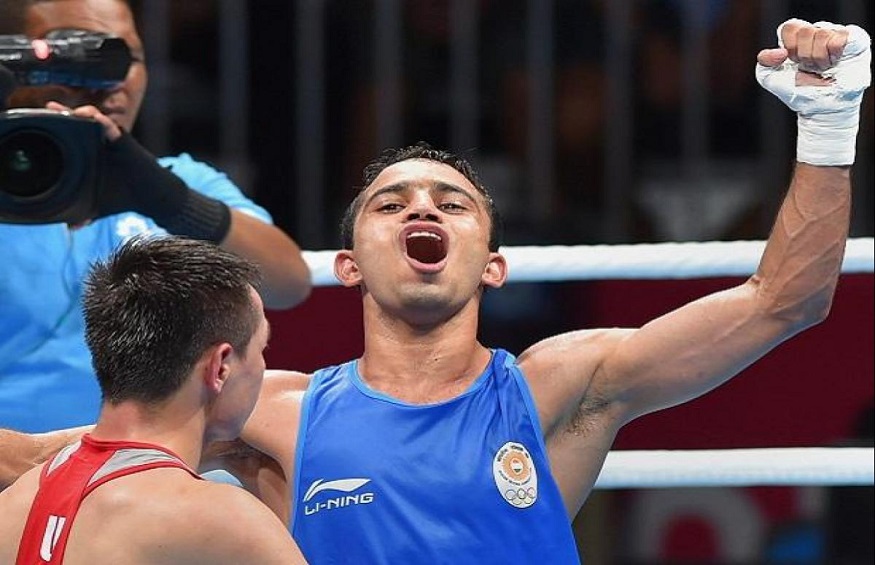 Social media in the past decade has had rampant growth, with close to everyone in the world owning a social media account. Moreover, many gadgets are now accessible to the internet. As a result, you may access any information from any location on the planet.Boxers are also no exception as they also have the accounts they use to interact with their fans, updating them on their progress and even conducting polls on who to go to a match with next. Social media has made boxers fans feel closer to the boxers, which is both good and bad. On the brighter side, fans will know when the next competition is and the venue for the matches. However,fans may start trash-talking other boxers on the downside, resulting in even bigger fights at the ring.Boxers aren't the only ones with accounts. Almost all promotional firms and promoters have accounts (read here),and they utilize them to help advertise upcoming fights or events by posting links to ticketing websites. They also use them to communicate any news regarding their boxers or boxing in general.
In the build-up to about, one of the most effective ways for promoters to use their accounts is to broadcast the live streaming of press conferences and weigh-ins. Therefore, the growth of social media has had a tremendous positive impact on boxing. However, sometimes they can be disastrous,significantly when accounts are misused. For instance, the O'Hara Davies and Tommie Coyle banter on Twitter ledto a whole lot of backlash to the boxers. This led to  O'Hara Davies being removed from the bill by his promoters. Despite this occurrence having occurred a few years ago and the fighters having apologized, the story is still somewhere other, and all you have to do is Google it. The internet never forgets.
Contributions of social media influencers to the growth and revival of boxing.
In the past few years, boxing has become stagnant compared to the massive growth in popularity of mixed martial arts (MMA).Fans of combat sports have been disappointed to see the sport of boxing stagnate in recent years, especially compared to the massive growth in popularity of mixed martial arts (MMA). However, in 2021 there's an expectation of a rise seeing the start of a boxing renaissance, fueled in part by some unusual candidates.  These are social media influencers such as jakepaul. YouTubers, TikTok stars, and Instagram superstars have begun to enter the boxing ring, acting as massive PPV draws that boxing has seldom seen in the last five years. Moreover, in boxing, there is also a lot of natural talent emerging, which undoubtedly assists the sport in regaining its footing.
 Listed below are some roles social media influencers have/ are playing to help revive the boxing industry.
1. They offer a unique type of marketing
Boxing's failure to promote the sport outside of its pre-existing advertising techniques is one of the causes for its recent struggles. Boxing advertising material will be consumed by sports enthusiasts who frequently watch platforms like ESPN and BT Sport, but these are the folks who are already inclined to watch boxing PPV events. For a long time now, boxing was fixated on a smaller audience. There hasn't been away for boxing to appeal to a larger audience beyond the typical combat sports enthusiast. However, through social media marketing, boxing promoters may reach a wider audience through different platforms such as twitter, instagram you tube, and others.YouTubers who take up boxing post videos of their training to stir up anticipation for about. Moreover, influencers with a large Twitter following may create a lot of buzz with just one tweet. Therefore, with the help of social media influencers, the breadth of boxing's reach has increased dramatically.
2. They help create a whole new fan base
Along with the increased marketing and advertising opportunities that social media influencers provide, they also bring legions of fans who are entirely devoted to their favorite influencers. Before their favorite influencer made the switch to boxing, their pre-existing fan networks on sites like YouTube and TikTok had little interest in the sport.Few things, however, are more fulfilling than rooting for individuals they like in a one-on-one battle with a rival or fellow influencer. This operates in two ways: some influencers have a large following who want to see them fail, while others have a large following who want to see them succeed. Therefore, either way, it is a win-win situation for the boxing industry. For instance, Jake and Logan Paul have effectively taken on the typical 'villain' character, much to Colby Covington's in the UFC.
3. They create a whole new rivalry team
A rivalry team is also a win in the boxing industry. For a match to go on successfully, there must be a rival team and a supportive fan base. The rivary comes in as most social media stars who switch to boxing are immediately included in primary and co-main events. As a result, the whole combat sports community gets furious at them for skipping the hardships and sufferings that most athletes must endure to attain such renowned positions.As a result, there is a lot of rivalry between the influencers and the athletes they compete against. Jake Paul, in particular, has become a character that virtually every combat sports participant, regardless of weight class, has criticized. He is presently scheduled to battle former UFC welterweight champion Tyron Woodley, but he has fights lined up with Tommy Fury, Nate Diaz, and a slew of others. Therefore this has created a buzz in the industry generating more leads to the industry and keeping more people rooted in to watch the results. Consequently, the crossover of social media influencers has highly impacted the boxing industry. The influences loyal fans are now invested in seeing what happens to their favorite influencers.
In conclusion, social media has had a significant influence and impact on the boxing industry. Most people are now invested in boxing, following the cross-overs of their favorite influencers, making the boxing industry gain more followers.