5 Easy Ways Of Styling Straight Hair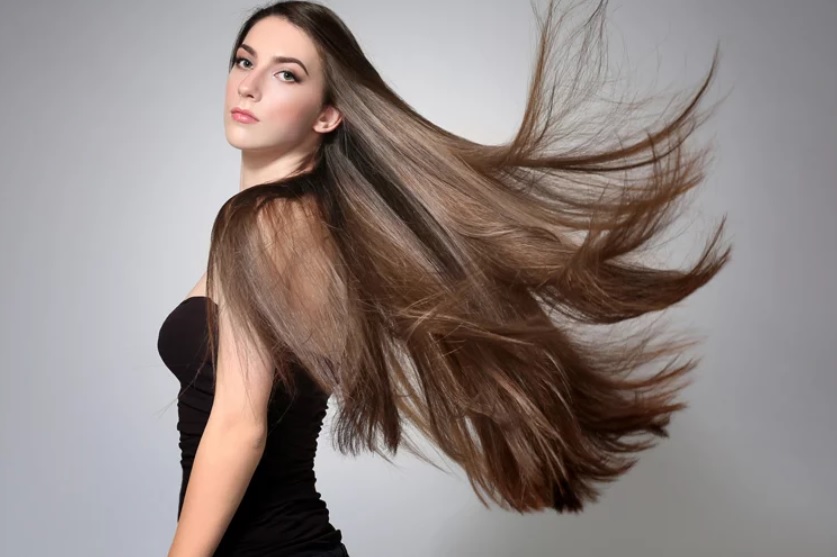 If you have long, straight hair, then you're definitely one of the lucky ones. Straight hair is an absolute joy to style. It's easy to manage, requires very little effort, and is pretty versatile too. Whether it's a casual and sophisticated top knot or a simple french braid, straight hair is always game! However, that doesn't mean that straight hair doesn't need its fair share of attention. Styling straight hair can be a breeze if you have the right hair styling tips up your sleeve. So, let's take a look at five important hair styling tips that could make your day!
Invest In Good Haircare Products Never underestimate the power of using good haircare products. Haircare products form the bedrock of hairstyling at home. A good shampoo will ensure squeaky clean straight hair, while a good conditioner will moisturise and add volume to your tresses. In fact, if you're worried about over-washing your hair, you can even go for a dry shampoo that'll do the job just as well! Always remember: Pick your haircare products according to your hair type and concern.
Turn Down The Temperature Everyone loves going for a super hot water shower after a long and exhausting day, but that's not always a good idea. Did you know that washing hair with scalding water can make it frizzy? And we all know what a nightmare it is to style frizzy hair! On the other hand, washing hair with cold or lukewarm water can make styling straight hair really easy.
Trim Your Hair Regularly Even though "less is more" doesn't particularly apply to hairstyling, it's still important that you visit the salon and get your hair trimmed regularly. Trimming your hair will help get rid of split ends on time. This will prevent breakage and make hairstyling at home easier.
Do Not Brush Wet Hair Another important hairstyling tip to keep in mind is that you should never brush wet hair. Wet hair is delicate and fragile. Moreover, it can break easily. However, you still have to untangle it, right? Well, there's a simple solution. Purchase a wide-tooth comb and gently run it through the lengths of your straight hair. This way you don't risk breaking any strands while also ensuring that your straight hair is tangle-free and ready for hairstyling at home!
Use Hair Styling Products Investing in good hairstyling products can make all the difference! Here's a list of some essential hairstyling products that you should definitely stock up on if you want flawless straight hair every day:

Use an anti-frizz hair cream to tame your hair.
A heat-protectant hair spray will prevent heat damage to your straight hair.
Owning a good hair wax is essential for men with straight hair.
Styling straight hair at home is incredibly easy. Especially if have all the right hairstyling products and hairstyling tips by your side. So what are you waiting for? Find the perfect shampoo, conditioner, and hair spray, and get started on your straight hair journey right away!