All About Alcoholism And Ways To Deal With It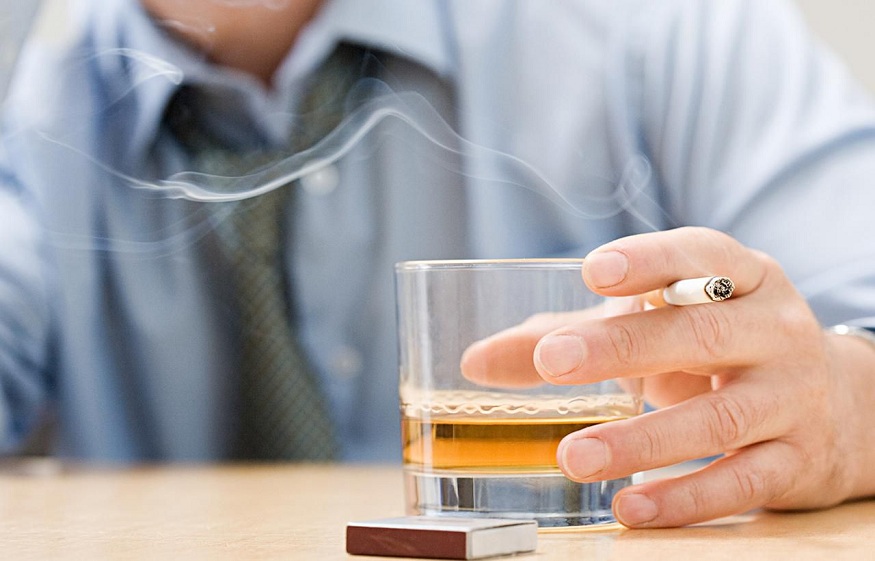 Alcoholism or another way to name it is Alcohol use disorder (AUD). It happens when an individual is unable to control his/her alcohol consumption. The long-term usage of alcohol may lead to a change in the chemistry of the brain and its functions. It takes over the person's life and leads to negative consequences, which are difficult to be handled.
Causes
When you drink alcohol, there is a release of dopamine, which brings about a positive feeling in an individual. The more you drink, the more your brain adapts to this substance, making you drink even more to get that pleasure. Thus, leading to addiction.
Symptoms
Some of the common ones noted are given below:
Drinking more than required
Giving up on other social activities in life. Leaving behind family, friends, or colleagues.
Drinking too much even though having negative impact on their health
Ending up in dangerous situations due to over-drinking
Getting aggressive and rude after excessive drinking or when asked to stop consumption.
Effects of Alcoholism
There might be some short-term side-effects like:
Inability to think or make decisions
Slurred speech
Alcohol poisoning
Aggressive and Risky behavior
Memory loss
Blacking out
Long term effects
Heart problems
Liver cirrhosis or damage
Tremors
Brain damage
Increased chances of cancer
Osteoporosis
Treatment
Treating alcohol addiction at an early stage will be easier. You need to first find a good facility center that can help you towards this step to recovery. Detox to Rehab is a sober living directory that has numerous reputable facility centers that can help you out of this addiction. You can even contact those industry professionals who are trained in dealing with such situations.
The process would start with a detox as its first stage. During this stage will remove all the alcohol or toxic chemicals from our bodies. This can lead to some withdrawal symptoms. After the successful detox, you might have to undergo inpatient or outpatient therapy that will help treat alcoholism from the root. This can be followed by therapy and support groups that will give you support and teach coping mechanism.
Thus, treating an AUD will help an individual control over his/her drinking habits and lead a normal and healthy life.