All You Need to Know About FAS Tag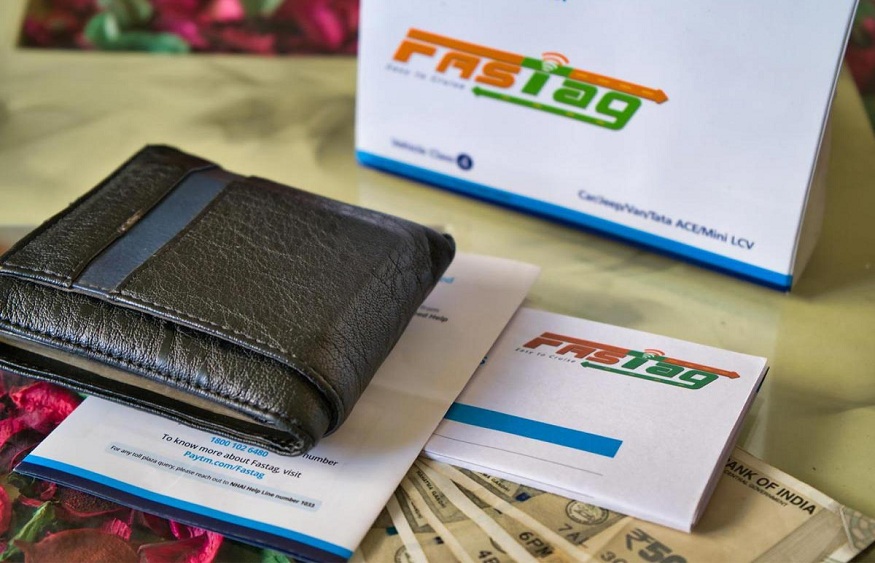 Starting from February 2021, the government made it mandatory for all vehicles to have a FASTag. In fact, the latest vehicles today come with FASTag attached on their windshield. The Indian government has introduced this solution to end the tedious traffic and never-ending line up at toll booths.
Let us face this; waiting at the toll booths can be a mood spoiler if you are on a trip. Keeping your FASTag wallet replenished helps you avoid the huge lined-up queues outside the booth. Moreover, this system works in your favor in case your daily commute involves crossing a toll plaza. FASTag aims to bring down your waiting time and make toll payment efficient and quicker. However, if you own an older vehicle without a registered FASTag, here are a few easy steps you can take.
What is a FASTag?
FASTag is an RFID (Radio Frequency Identification Technology) that the Indian government introduced in late 2017. The FASTag solution was developed to end the inconveniences faced by the workforce and drivers in the toll booths. FASTag is a prepaid rechargeable tag for easy and quick toll payment. With FASTag, you no longer require stopping by the toll booths to make the toll payment. Also, it is worth mentioning that FASTag recharge comes with no expiry date. To recharge it, you must connect the service with a digital wallet or bank account.
How to get FAS Tag?
You can buy FASTag by dropping at an authorised bank. Also, you can purchase FASTag on e-commerce websites. Once you purchase FASTag, you must activate it.
Two ways to activate FAS Tag:
By approaching an authorised bank branch: You can approach an authorised bank to buy the FASTag service and activate it. The bank will assist you to easily link FASTag with your account. To start with the FASTag activation procedure, you should provide your KYC documents and vehicle's registration certificate.
Self-activation: Also, you can activate FASTag on your own. This can be done by downloading the FASTag application on your smartphone. The application offers the option to link your FASTag to your existing bank account.
How to recharge FAS Tag?
If you have linked your FAStag with your savings bank account, you do not require recharging it. The only thing you must do is to ensure the connected account has adequate balance for conducting the toll payments. However, if you have linked your FASTag to a digital wallet, there are various ways to recharge it. Prepaid wallets can be recharged through NEFT, UPI, credit/debit card, and cheque. Also, you must note that distinct payment methods incur different charges.
Ending note
The above-mentioned FASTag benefits present strong reasons to instantly register for this service if you own a 4-wheeler. Using this service will be advantageous for both parties namely car owners and the Indian government as this technology aims to save time, money, and effort – all at once.