Complete Guide On How To Choose The Right Wash Basin For Your Bathroom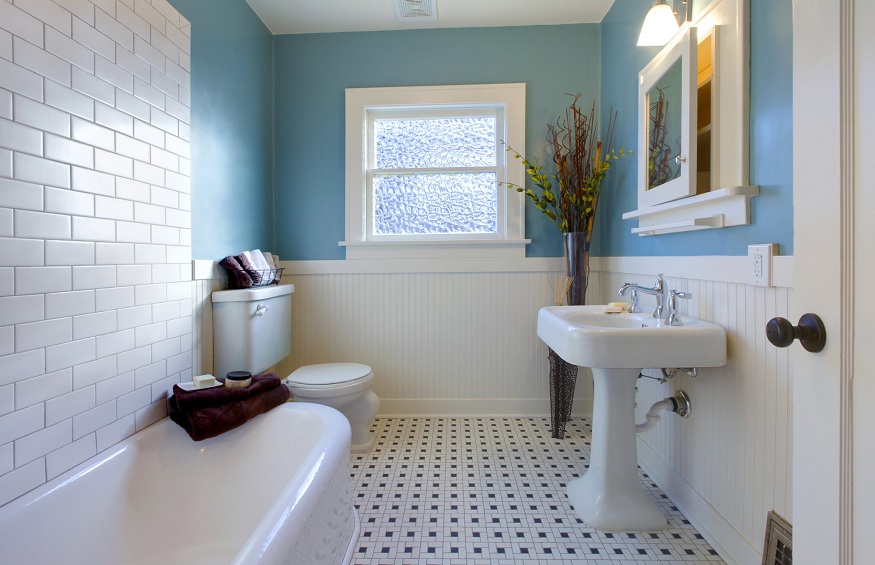 The bathroom is one of the most important parts of your house and you must not ignore it. One of the first things you need to ensure is that it has all the necessary elements. To begin with, the basin, vanity, or bathroom countertop is one of the main elements of the bathroom and it will appear incomplete without it. Given the number of choices available in the market, you can get confused about what to buy. From wall-mounted basins, pedestal basins to countertop basins, there are many options that will suit your bathroom style and enhance its appeal. If you are not sure how to choose the right wash basin for your bathroom, here are a few tips that will surely help you:
01 of 06 Know your Style
There are various designs you can opt for. If you want to feel comfortable in your washroom, it must reflect your style. Besides improving the overall appeal of your bathroom design, a washroom basin that reflects your style will make it a more exclusive space. Hence, you must first identify your style and then choose a wash basin design. Given the number of options available in terms of size, shapes, materials, colours, etc, you can easily find one that will match your taste.
02 of 06 Keep your budget in mind
Always keep your budget in mind while choosing a wash basin as there are many expensive options available as well. You do not want to end up spending all your money on just one item. Do not worry if you do not have a very high budget. There are many economical options available in the market that are durable and have an appealing look.
03 of 06 Keep the bathroom size in mind
It is important that you choose a wash basin that matches your style. However, you must always keep the size of your washroom in mind while purchasing the wash basin. This is important so that the wash basin appears proportionate to the size of the washroom. If you install a wash basin that is too big or too small for the washroom, it might appear weird and diminish the overall quality of the washroom.
Hence, paying attention to the size of the wash basin is crucial. Try to visualise how much space you can leave for the wash basin in your washroom before buying. Make sure you take the storage and counter space into consideration while making the decision.
04 of 06 Type of mount for the wash basin
There are various mount types you can opt for. You must make this decision depending on your preferences and the design of your washroom. A powerful integrated wash basin can give your washroom a very elegant appeal. While flush-mount sinks have a streamlined look, under-mount sinks offer a sleek and easy-to-maintain countertop.
05 of 06 Choosing the material
Before choosing the material of the wash basin, list down your priorities. While some are easy to maintain, others have an elegant appeal. Commonly white porcelain washroom basins are used in modern bathroom design. However, there are many other colour options available as well. You can look for other wash basin ideas as well like marble, resin, stone, ceramic, and glass. Each material has a different look and is preferred for a different reason. For instance:
You can use solid surfaces for both the sink and the counter space.
The enamelled cast iron sinks are very sturdy and durable. They will not chip or damage easily. You decorate them to match any bathroom design.
For an elegant and luxurious look, you can choose glass, stones, and marbles. You can get many stylish options.
Choose wooden sinks for a modern look. They are quite trendy but an expensive alternative.
06 of 06 Do not forget about storage
Besides fittings and attachments, there are many bathroom essential items like shampoos, towels, fingernail brushes, etc. You need proper storage so that you can store all the items properly and prevent your washroom from appearing cluttered. Hence, opt for wash basin ideas that offer storage like a cabinet or vanity.