Discover 15 Exciting Experiences in Hyderabad for a Memorable Adventure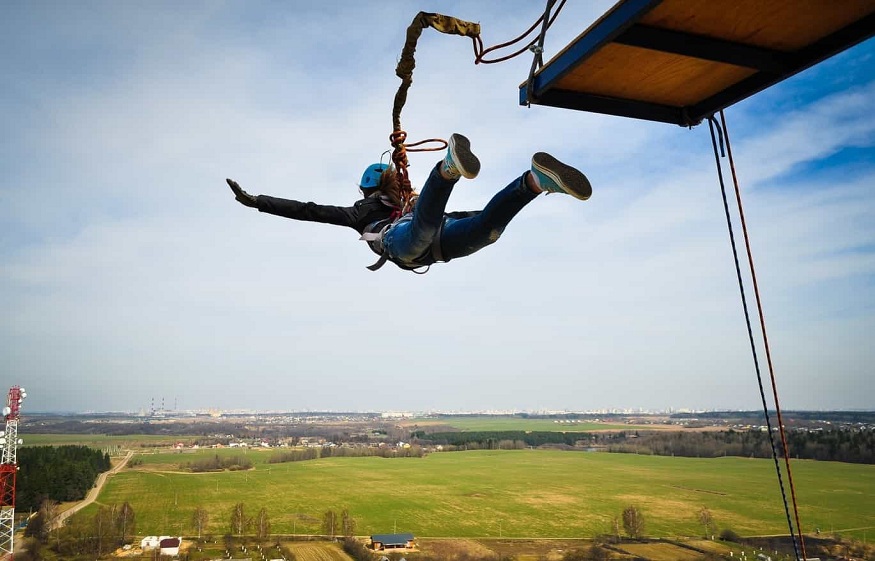 When you think of Hyderabad, the first thing that pops intoyourmind is Biryani and the opulent Charminar! However, this popular South Indian state has much more to offer than its world-famous Biriyani and the grand Charminar.
Here, we will explore 15 exciting and unique experiences you can try in Hyderabad.
Take a break from the usual spots and visit these gems in Hyderabad that will make your visit a memorable experience.
1. Explore Dhola-ri-Dhani
Begin your exciting Hyderabad adventure by visiting Dhola-ri-Dhani, a cultural resort away from the main city. Here, you can relive a Rajasthani village-like experience with traditional architecture, folk performances, camel rides, themed magic shows, and mouthwatering traditional cuisines.
Location:Medchal Road, Kompally
2. Visit Snow World
Immerse yourself in an extraordinary snow-filled adventure at Snow World, a popular indoor snow park.You can take the snow slides, engage in lively snowball fights, craft intricateice sculptures, and discover the cozy charm of igloos!
Location: Snow World, near Hussain Sagar Lake
3. Discover Sudha Cars Museum
While visiting Chowmahalla Palace, take a detour and head to Sudha Cars Museum. The museum houses stunning replicas of renowned vehicles, showcasing incredible ingenuity and craftsmanship.
Location:Bahadurpura West
5. Go for a Boat Ride on DurgamCheruvu Secret Lake
Enjoy a peaceful boat ride on the picturesque DurgamCheruvu Secret Lake. Marvel at the calm waters surrounded by lush greenery and experience a peaceful escape in the heart of the city.
Location:DurgamCheruvu, Rangareddy district, Jagathgiri Gutta Telangana
6. Skydive Indoors at Gravity Zip
Experience the thrill of indoor skydiving at Gravity Zip. Feel the rush of wind as you float in a vertical wind tunnel, mimicking the feeling of free-falling from thousands of feet in the air.
Location: Gravity Zip, Gooncha Hills, beside CBIT College, Gandipet, Telangana
7. Spend a day at Ramoji Film City
Step into the world of cinema at Ramoji Film City, the biggest integrated film city in the world. Enjoy live shows, exhilarating rides, and studio tours.
Location:Ramoji Film City Main Rd, Hyderabad, Telangana
8. Go on a Wildlife Safari at Nehru Zoological Park
Witness the wildlife at Nehru Zoological Park. Discover diverse flora and fauna, spot rare animals, and take refreshing safari rides through the park.
Location: NH 44, Bahadurpura, Hyderabad, Telangana
9. Go Paragliding at Horsley Hills
Indulge in an exciting experience of soaring high above the ground at Horsley Hills, a beautiful hill station near Hyderabad.
Location: Horsley Hills Rd, Horsley Hills, Andhra Pradesh
10. Enjoy a Night Camping at Ananthagiri Hills
Get away from the city's hustle and bustle and indulge in a night camping experience at Ananthagiri Hills. Camp under the stars and wake up to a stunning sunrise.
Location:Ananthagiri Hills, Vikarabad, Ranga Reddy district, Telangana
11. Rediscover Historical Treasures at Salar Jung Museum
Dig deep into a treasure trove of Asian and European art and antiques at the Salar Jung Museum, India's third-largest museum. Immerse yourself in its immense collection from around the world, including rare manuscripts, sculptures, and paintings.
Location: Salar Jung Rd, near Minar Function Hall, Darulshifa, Hyderabad, Telangana
12. Paddle a Kayak in the Gandipet Lake
Head to Gandipet Lake and try your hand at kayaking. Paddle through calm waters while enjoying the surrounding spectacular scenery.
Location:Gandipet Lake, Hyderabad, Telangana
13. Get Inspired By Old Mughal Art at Paigah Tombs
Experience the magnificent craftsmanship of Paigah Tombs, built by the Paigah Family in a royal fusion of the Mughal and Moorish styles. Immerse yourself in the charm of historical times while adoring intricate patterns and stunning architecture.
Location:Paigah Tombs, Santosh Nagar, Hyderabad
14. Explore British Architecture at Koti Residency
Take a stroll through this enchanting 200-year-old British mansion, built by James Achilles Kirkpatrick in European style. Mesmerize yourself in the grandeur of this historic structure, embellished with elegant designs and rich cultural history.
Location:Koti Road, Osmania Women's College, Hyderabad
15. Take a Morning Stroll at KBR National Park
Go for an early morning stroll amidst nature at KBR National Park. Enjoy this urban haven's calm ambiance, lush greenery, diverse and rare bird and insect species, and beautiful sunrises!
Location: Road Number 2, Jubilee Hills, Hyderabad, Telangana
16. Shop at Laad Bazaar
Indulge in luxurious shopping at Laad Bazaar, set up by the former ruler Mohammed QuliQutb Shaw in Hyderabad's old city. Explore a bustling market offering a truly delightful shopping experience, filled with traditional jewelry adorned with pearls and semi-precious gemstones, elegant bangles, and colorful handicrafts.
If you plan to visit Hyderabad from Delhi or any other place in India, book your Delhi to Hyderabad flight tickets well in advance to secure a good deal on booking.