Laugh Your Way To Health With The Best Collection Of Tamil Comedy Movies.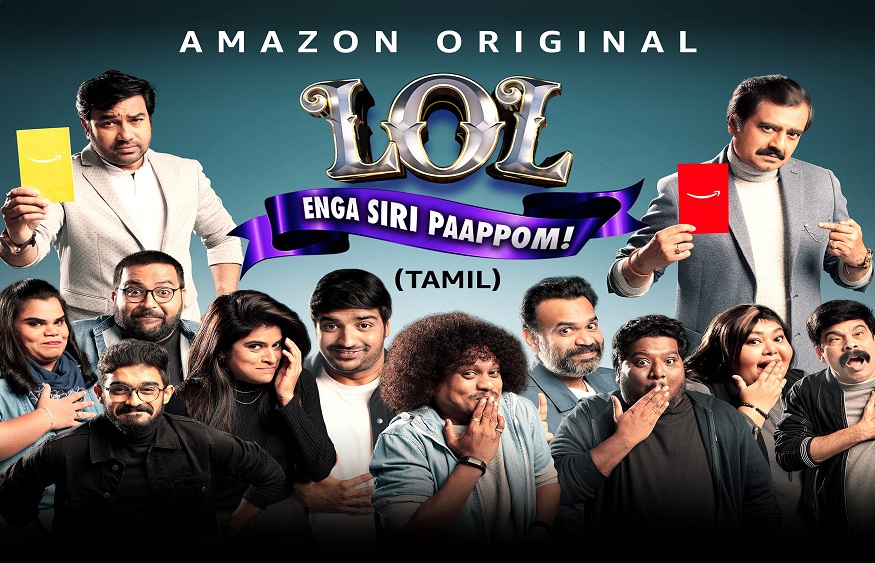 Tamil cinema has long been renowned for its outstanding contribution to the Indian film industry. Among its many subgenres, comedy has proven to be a big hit with Tamil moviegoers. Comedy has been a powerful genre that has influenced people's lives since the dawn of cinema. Recently, the Tamil film industry has produced some of the most amusing and delightful comedy films. It is an essential component of Indian cinema and has always been well-liked for its notable cultural diversity. In this article, we'll explore the best Tamil comedy movies that will make you laugh out loud.
Gatta Kusthi
The film is a rural comedy set in Pollachi in the 1990s, in which Keerthi (Aishwarya Lekshmi) gets hitched to Veera (Vishnu Vishal). Veera believes his wife is more obedient and less educated than he is. However, he is unaware that Keerthi is more educated and is a Kusthi champion. It's amusing to watch Veera discover the truth and try to adjust to her true personality. The movie is fun to watch and deserves a spot on your watchlist of Tamil comedies.
Thiruchitrambalam
A romantic comedy-drama that focuses on the relationships between Pazham, a food delivery man, his friend Shobana, and his witty grandfather. The movie stars Dhanush and Nithya Menen as key characters. Thiruchitrambalam shows romantic heartbreak, followed by finding real love, parental strife, and reconciliation. The film's joyful climax, combined with the leading stars' impressive performances, transforms the feel-good ending into a fairy tale for young men. This is definitely a must-watch film!
Love Today
Love Today is among the Tamil comedy movies that have the right amount of romance and humor. It is about Pradeep and Divya, who are deeply in love, but Divya's father challenges the couple to switch their phones with each other for a day. This is to test their relationship and see if they still want to be together.  As misunderstandings and challenges arise, the couple finds it hard to stick together.
Kannum Kannum Kollaiyadithaal
Kannum Kannum Kollaiyadithaal has romance, comedy, and drama all in one movie. The plot focuses on two online shopping scammers who fall in love and ultimately decide to give up their dirty business, oblivious to the true motives of the women they love. Desingh Periyasamy wrote and directed the film.  The lead actors' performances only add to the already amusing plot.
Don
On the list of the best Tamil comedy movies is another fascinating gem called Don. In the story, a strict father, Ganesan (Samuthirakani), wants his son, Chakaravarthi (Sivakarthikeyan), to study hard. Chakaravarthi, on the other hand, would rather become a Don and get fame. The main focus of the movie is on whether this young man can decide what he wants to do with his life while enduring the soul-crushing environment of an engineering college.