Technology and Tools for Effective Demand Planning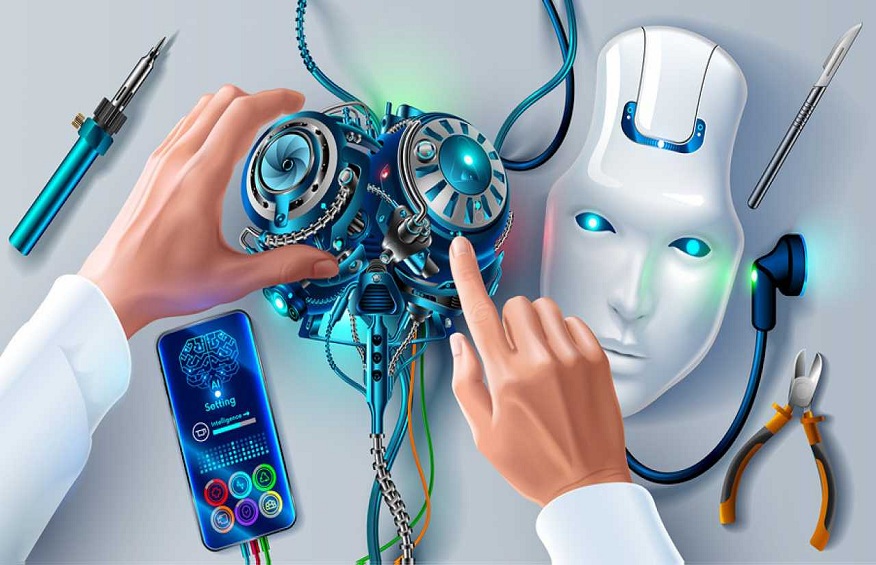 To effectively manage their product supply and customer demand, businesses must strike a balance while minimizing overhead costs and maximizing profits. This is where demand planning comes in as a crucial cross-functional process. It involves integrating product portfolio management, enterprise resource planning, marketing, and sales to meet customer demand while avoiding any disruptions in the supply chain or inventory management. Demand planning is an ongoing effort and requires consistent attention.
For accurate demand planning for your product, it's essential to consider both internal and external business data. External factors such as economic shifts, natural disasters, global crises, and changes in the labour force can impact demand planning. By taking into account as many relevant factors as possible, you can improve the accuracy of your demand forecast. Once you have determined the demand forecast, you can adjust your production planning accordingly.
Importance of Demand Planning
Creating accurate forecasts is a crucial aspect of demand planning, and requires the use of powerful software that can process large amounts of data. You can't rely on guesswork to predict inventory and resource needs; instead, you must base your forecasts on data insights. To obtain these insights, you can use software solutions that offer forecasting capabilities, such as business intelligence tools. These tools enable you to extract and analyze data from various reports, reviews, metrics, and surveys, and turn the results into actionable insights. For instance, if there is a peak buying period for a specific demographic, demand planning and forecasting software can analyze numerous reports to identify this trend.
AI and Machine Learning
In the realm of modern supply chain management systems, artificial intelligence (AI) and machine learning (ML) has gained significant popularity. In the wake of the pandemic, global supply chains have become increasingly complex, and AI-based demand planning software has emerged as the preferred solution. By adopting AI-enabled services, businesses have experienced significant improvements in various areas, including supply chain logistics, inventory management, and customer relations.
This is not surprising, given the capabilities that AI and machine learning offer:
The use of contextual intelligence through AI and machine learning can reduce costs and inventory while also improving response times.
Enhanced operations, including factory scheduling.
Accurate forecasts for warehouse order arrivals and departures.
Important insights into supply chain management (SCM) performance.
A comprehensive view of the entire supply chain, covering all aspects and operations.
Real-Time Monitoring
The supply chain is a complex network of technology, processes, and individuals, with a constant flow of data acting as the driving force. To achieve success, supply chain managers recognize the importance of real-time monitoring. It contextualizes the data and offers valuable insights into product quality, machine performance, and problem areas. By providing visibility into the supply chain, real-time monitoring helps businesses stay on top of their operations and maintain high standards.
Knowledge Sharing Networks
The term "knowledge-sharing networks" may sound technical, but it simply refers to integrating various tools and applications, including business intelligence (BI), analytics, track-and-trace systems, and quality management. By combining these tools with legacy systems and cloud-based applications, businesses can establish a platform that connects suppliers and allows for greater speed and scalability.
Collaboration
In today's business environment, the abundance of data underscores the criticality of collaboration throughout the supply chain. While ensuring data reliability and accuracy is essential, companies also require data that offers a unified and shareable version of the truth, enabling them to reduce costs and waste and enhance outcomes. For maximum effectiveness, collaboration should involve all departments within an organization, as well as retailers and suppliers.
Cloud Solutions
Analyzing trends throughout the supply chain, it appears that cloud systems are set to gain wider adoption in the near future. As companies address security and uptime concerns associated with granting 3rd party vendors access to software, cloud solutions are emerging as a feasible option. Furthermore, given the global nature of many supply chains, businesses require more efficient and streamlined ways of standardizing processes. Cloud solutions are well-suited to meet these needs.
Internet of Things (IoT)
IoT analytics is becoming increasingly vital in the realm of demand planning and inventory management. With IoT sensors in place, businesses can obtain real-time point of sale (POS) data as soon as a sale is confirmed, enabling demand planning softwareto incorporate the information in real-time. By tracking the entire procurement and production process, businesses are better equipped to respond to unexpected shifts in supply and demand within an already unstable market.
How Does AI-Based Demand Planning Software Help?
Pattern Recognition
Top-tier demand planning software can leverage AI to not only identify past sales patterns and predict future sales, but also anticipate market behavior. It evaluates various sales trends, such as non-linear patterns, seasonality, lags, and market shifts, providing valuable insights that businesses can use to determine their manufacturing output.
What-if Scenarios
Utilizing AI can help businesses accurately project sales by identifying different sales scenarios. Accurately forecasting the probability of an event is essential for successful business planning. To prepare for future sales and supplies, it is important to consider shifting circumstances.
Scalability
Incorporating AI into demand forecasting software can handle vast amounts of data, making it suitable for businesses of all sizes. Traditional demand forecasting methods can be both time-consuming and laborious, particularly for companies with a large product range. However, AI-driven demand forecasting software can quickly and efficiently analyze huge volumes of data, making it an ideal option for firms with multiple products or customers.
Granular Forecast
Accurate demand forecasting is particularly important in the food retail industry due to the perishable nature of the products. Granular forecasting enables companies to optimize their supply chain by positioning products in a way that maximizes sales and minimizes waste. In order to effectively manage resources and capacity, granular forecasts are a crucial component of successful operations. Demand for a product can rapidly increase in one region while decreasing in another, making it essential to have access to the most precise and up-to-date information possible. AI-powered demand forecasting tools are capable of handling large amounts of data and providing insights at a very granular level, allowing companies to understand daily customer demand and changing patterns.
About the Company
Kronoscope by Fountain9 is an AI-driven demand planning software that helps retail businesses accurately predict demand at the most detailed level across multiple channels. It employs a range of factors, including historical sales data, consumer behavior, seasonality, commodity indices, adverse weather events, and others, to accurately forecast demand. Kronoscope is considered one of the top demand planning software as it provides precise demand estimates for each SKU, enabling businesses to fulfill customer needs without the burden of excess stock.