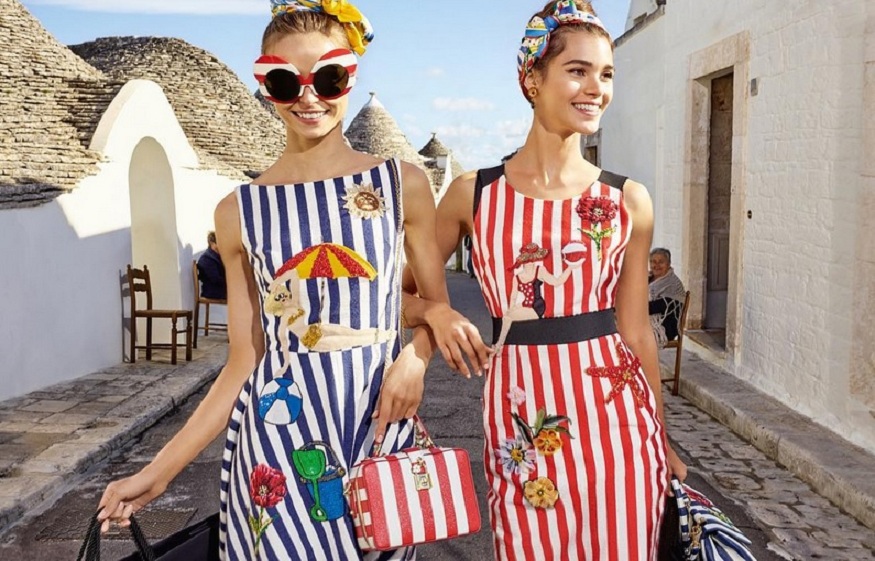 Yeah! Summer's here and what better way to celebrate than in my new striped dress. Obviously, I didn't have enough striped items yet (never!), so when I found this cutie on sale, I had to get my hands on it.
I wore it with a pair of sandals and my ever present, much beloved Bolle sunglasses during the day, but as soon as it cooled down a bit in the evening, I switched to my beloved sneakers. Although I love wearing sandals in summer, they sometimes tend to hurt my toes after wearing them all day.
Since it's going to be even warmer today, I'm switching my apartment in the city for my parents' house in the countryside to get some work done while soaking up some sun in the garden. Afterwards I'm planning on doing as little as possible, to enjoy this weather to the max.
In other summery news, it's June, which means it's finally time for everything summery and clothes! In my opinion, those would be a) bare legs, b) tanned legs and c) a perfect summer wardrobe.
Read more: 
8 sleeveless blouse designs that you can wear to a Wedding
This year, I started putting together a list of items I would like to get for summer right at the beginning of spring. Which is pretty early, but it was totally worth it. From previous years I learnt that during high spring, the weather in The Netherlands can suddenly turn from freezing cold to full-on summer, so I figured a girl's got to be prepared. Also, I always make sure I got all the essentials before sale season kicks off, because otherwise it might sell out within the blink of an eye and you'll end up empty handed.
What are your summer essentials, wardrobe wise?