Fungal Infection: What Is it?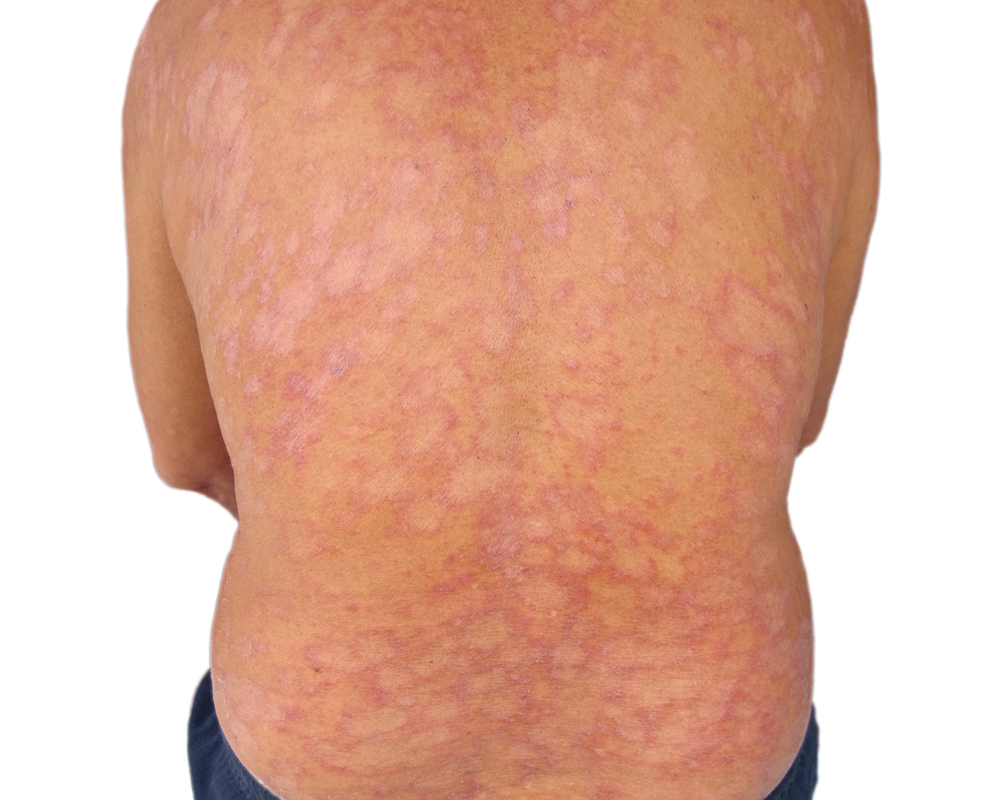 Most people envision red and itchy rashes when they think of fungal infections. These types of fungal infections are very common, but there are certainly other types that don't look like your typical case of athlete's foot or ringworm.
Regardless, it's never fun to have a fungal infection. They tend to be very contagious, and sometimes they stay with you for a long time, especially if you have some sort of autoimmune deficiency or are taking antibiotics for something else.
Your body can struggle to eradicate fungal infections, even with topical ointments and sprays.
Fungal infections tend to thrive in moist areas. That's why you see them in places like the feet, inside of the thighs, the armpits, and the face. Anywhere that's wet is ripe for fungal growth. It makes sense; moisture is why so many mushrooms grow in moist forests. These fungi, however, spread through small pores in the air that latch onto your skin and start to grow.
If you or someone you know is dealing with a fungal infection, here's some basic information on what they are, how to prevent them, and potential treatments to get rid of them.
What Causes Fungal Infections?
Fungal infections shed highly contagious spores. Anyone in the same area or in close contact with each other can catch the same fungal infection. The high level of contagion is why places like gyms and pools take them so seriously. They can spread when people sweat or are wet.
For example, changing rooms in the gym is often a culprit in the spread of fungal infections. People take their shoes off to change, share the same space, and use common showers. If one person has a fungal infection in their feet, simply walking over the same area is enough to catch the same infection.
People who live in humid climates are more likely to catch fungal infections. In addition, being overweight is also a risk factor. Finally, poor hygiene and compromised immune systems are typically associated with higher levels of fungal infections. There are, of course, other factors that lead to infection.
How to Prevent Fungal Infections
The good news is that there are easy things you can start doing to lower the risk of catching a fungal infection. Here are some things you should keep in mind.
Practice Good Hygiene
Shower regularly and dry yourself completely after each shower. Wear a pair of slippers whenever you are using wet areas around pools and public showers. Never use the same towels, sheets, combs, or other items with people you don't know who may be infected.
Build Your Immune System
Eat healthy foods, maintain healthy body weight, and live an active lifestyle to boost your immune system. If your body has defense at the ready, it has a better chance of eliminating any threat from fungal spores wherever you are. You can also take supplements that are designed to boost your immune system.
Disinfect any Concerns
In addition to not sharing clothing or linens, you should disinfect anything a person with a fungal infection comes in contact with. This includes things like towels, shirts, mats, sheets, etc.
Ways to Treat Fungal Infections
You can treat fungal infections with over-the-counter drugs you buy at a grocery store or online. They usually come in lotions that are labeled as anti-fungal creams. There are also sprays and other types of products you can use to treat a common fungal infection.
Sometimes these treatments don't work, so you'll need to schedule an appointment with a doctor. A physician can help diagnose the infection and prescribe more potent medicines to deal with it. Unfortunately, sometimes fungal infections are incredibly hard to eliminate and last for years. Therefore, they require ongoing treatment and prevention.
How Peptides Reinforce the Immune System
Peptides are short chains of amino acids that show they, in animal models, boost the immune system to prevent infection. For example, one peptide named PT-141 interacts with Melanocortin Receptors. These receptors produce effects on the body within the central nervous system.
MC1R, for example, improves certain immune functions. MC2Rhas anti-inflammatory effects. PT-141 research in animals shows the peptide stimulates the way these receptors work to reduce infection, among other benefits.