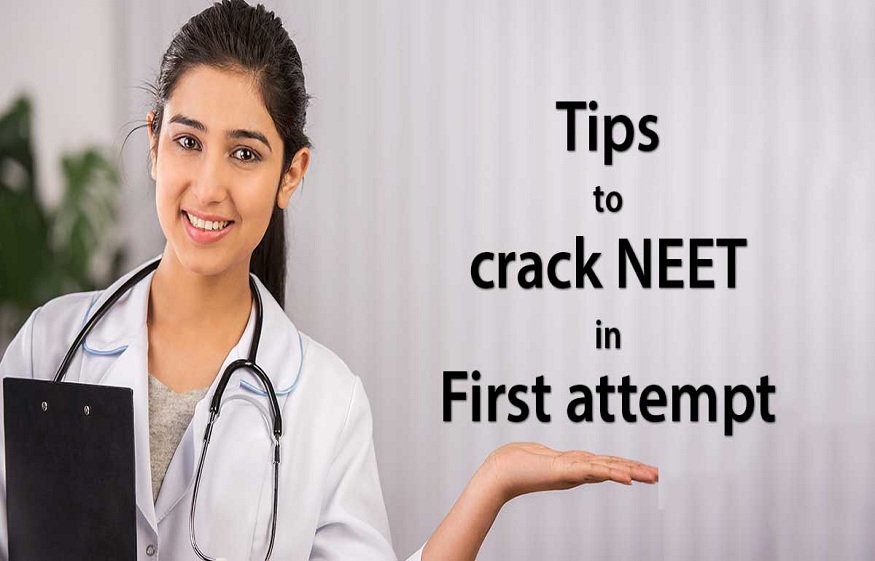 About NEET (UG)
The National Eligibility cum Entrance Test (Undergraduate), or NEET (UG), formerly known as the All India Pre-Medical Test (AIPMT), is an all-India pre-medical entrance exam for candidates wishing to enrol in undergraduate programmes in medicine (MBBS), AYUSH (BAMS, BUMS, BHMS, etc.), and dental (BDS) at government and private institutions in India and also for those planning to pursue primary medical training overseas.
National Testing Agency (NTA) administers the test, which then forwards the results to the Directorate General of Health Services under the Ministry of Health and Family Welfare and State Counselling Authorities for seat allotment.
The Ministry of Human Resource Development (MHRD), which is now the Ministry of Education (MoE), Government of India (GOI), established the National Testing Agency (NTA) as a premier testing organisation for conducting an effective, consistent, and international-standard exams to assess the qualification of candidates for admission to prestigious higher education institutions.
NEET 2023 Exam Pattern
The National Eligibility cum Entrance Test (NEET) is administered annually by the National Testing Agency (NTA). The NEET 2023 test pattern specifies that the medical entrance test will have two sets of questions: Section A and B. Section A will consist of 35 questions, and Section B will consist of 15 questions. Candidates must answer 10 of the 15 questions from Section B. Medical students planning to enrol in MBBS, BDS, or other medical programmes should familiarise themselves with the NEET UG 2023 exam format as part of their preparation efforts.
Exam Syllabus and Total Marks
There will be 200 multiple-choice questions on the NEET 2023 exam paper, each worth four marks, although only 180 should be answered. NEET 2023 exam questions will be drawn from the Physics, Chemistry, and Biology curricula for Classes 11 and 12.
The NEET (UG) syllabus includes the Physics, Chemistry, and Biology lessons from the NCERT-recommended syllabus for Classes 11 and 12. The 180-question NEET exam includes 45 from each of these four subjects (Physics, Chemistry, Botany, and Zoology). Four points are awarded for each correct response, and one point is deducted for each incorrect answer. The test duration is 200 mins (3 hours 20 minutes). The NEET total marks for the 2023 exam will be 720 points (maximum marks).
NEET 2023: Regional Languages
While filling out the application, candidates can select the language of the NEET 2023 exam questions. There will be 13 languages included in the NEET question exam for 2023: Hindi, English, Bengali, Assamese, Gujarati, Malayalam, Kannada, Marathi, Punjabi, Odia, Telugu, Tamil, and Urdu. It must be remembered that the selection of the regional tongue will depend on where the NEET 2023 exam centre is located.
Question Paper Medium
When filling out the NEET 2023 application form, candidates must select the NEET question paper medium. It must be remembered that after a question paper is filled out, the medium cannot be altered.
Candidates who choose English will only receive the English-language NEET UG 2023 test booklet.
Students selecting Hindi will receive a bilingual test booklet in both Hindi and English.
All applicants who select regional languages will also receive a bilingual test booklet in English and the regional language of their choice.
The NEET question paper should only be used in English if there are ambiguities in the translation of any questions.
Marking Pattern
Candidates can review the NEET 2023 marking scheme to learn how the authorities will assign marks after the exam is over.
The NEET 2023 exam will provide 4 points for each correct response while deducting 1 point for each incorrect response.
According to the NEET 2023 test pattern, there is no negative marking for not answering a question.
The NEET 2023 OMR answer sheet cannot be altered once the answers have been marked.
The NEET exam discourages candidates from trying multiple answers because doing so will result in a failing grade.
Stay tuned to BYJU'S NEET for more information.