Tips For Teachers Looking To Work Overseas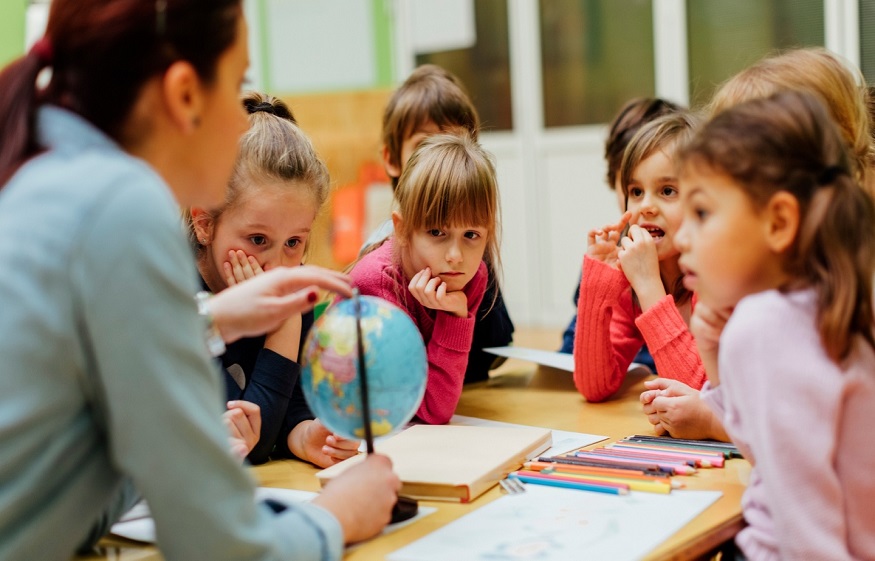 Have you ever wondered how to find teaching jobs outside of your country?
Teaching opportunities are available in different corners of the world. You might be surprised by how many teaching jobs are available in locations that you haven't even considered before.
But can you imagine packing up and leaving everything behind to teach abroad? It isn't a decision to make lightly, especially if you're a long time teacher or have lived in one place your whole life.
There are some considerations that could potentially deter you from taking the plunge but there's also the excitement of experiencing something new, meeting different people and experiencing new cultures.
If you're a U.S teacher looking for an international job, here are a few tips and things you should know before making a leap into the world of "USA teachers international jobs".
Plan ahead
Plan ahead. If you're serious about working abroad, don't wait until graduation or when you're between jobs to start looking; many international schools recruit a year or two in advance. You need at least three months to apply for and receive proper work visas.
Make sure your credentials are internationally competitive. To obtain a visa, you must have at least a bachelor's degree and a teaching license/certification from your home country, as well as English proficiency (since English is the language of instruction in most international schools).
Gather all necessary documents before applying for jobs. This includes an updated resume, cover letter, teaching license/certificate and transcripts (official or unofficial), references, passport sized photos and a copy of your passport.
Research the country before you go to make sure it is a fit
Research the country before you go. Make sure that it is a fit for your lifestyle and personality. You don't want to end up in a place with limited Internet access if you are addicted to technology. If you don't do well in extreme weather conditions or you have health issues, find out if these things will affect your life in your preferred location.
Start building your network and progress as early as possible
Start building your network as early as possible. The teaching job market is competitive, and it's helpful to have connections in the industry. Attend job fairs and start networking on social media early.
Get a TEFL (Teaching English as a Foreign Language) certificate. If you're teaching English, this is an absolute must. Your TEFL certification will help you stand out from other applicants when you're applying for jobs, and schools are more likely to hire teachers who have it.
Learn about the country where you want to teach. It's important to understand cultural norms before moving to a new country. Research popular customs, taboos and holidays so you're prepared for what to expect.
Prepare for your interview. This can sometimes be done via Skype or in person at an international job fair like CIEE Teach Abroad International Education Job Fairs in Boston and San Francisco, where recruiters from schools around the world meet with potential teachers face to face to fill positions at their institutions.
Contact reputable recruiters who specialize in your field
If you're considering teaching overseas, you need to know how to get a job in another country. Here are some tips for doing so:
Contact reputable recruiters who specialize in your field. The International Educator's website has a handy list of international recruiters.
Register yourself with an international teaching agency. Some good ones are Connecting Worlds, International Schools Services and NICS Global Recruiting Service.
Join Facebook groups that inform teachers about opportunities abroad.
It's also worth joining groups for the countries you're interested in working in. These are great places to ask questions and meet fellow teachers currently living and working abroad.
Look on the websites of schools you're interested in working at. Some schools will post their vacancies on their websites, as well as through well known international recruitment agencies, like Teach Away and Search Associates.
Get waivers and make sure your resume is up to date
Obtain any waivers needed for international teaching jobs, like the No Child Left Behind Act waiver and the Foreign Language Assistance Program waiver. Next, check over your resume and make sure it is up to date with all experiences and qualifications, including degrees earned and certifications received. Make sure to include any volunteer or community service roles on your resume as well.
Find a placement agency that works for you. There are several placement agencies out there that help educators find jobs overseas.
Get proper accreditation for your foreign teaching certificate or license
If you're looking to work abroad, the best place to start is by getting your TEFL certificate. You may also need accreditation for your foreign teaching certificate or license. This can be done through a number of organizations, which will help you obtain a visa and get settled into your new job.
As a teacher, you'll likely have to provide lesson plans as well as take on administrative duties like grading papers and writing end of year reports.