Business Oriented Web series For Every Entrepreneur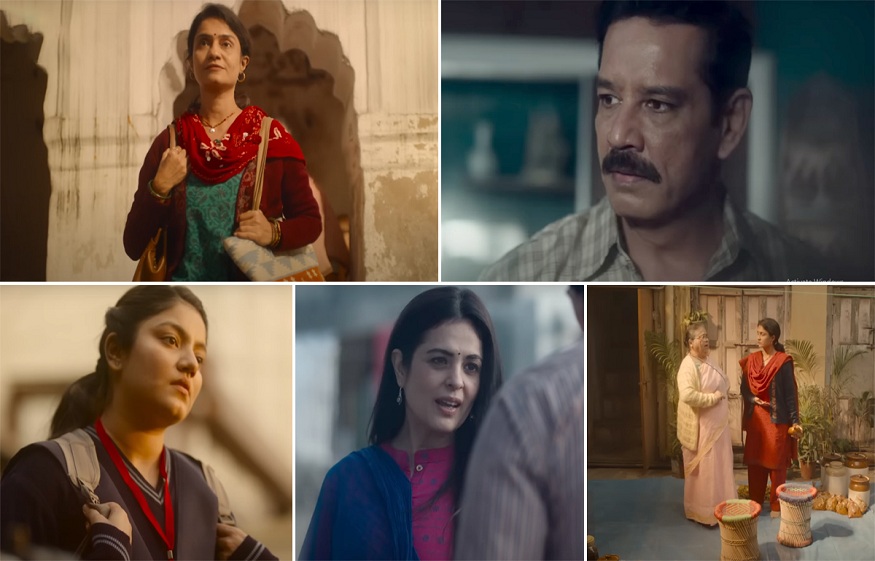 Nowadays' youth have taken to the practice of binge-watching online series. A variety of genres, including drama, action, thriller, and many more, are covered by web series. There are a ton of web series available for budding entrepreneurs and those looking to discover their love for entrepreneurship, since. In order to motivate you and bring out the entrepreneur in you, we are presenting to you the best business-related web series.
Saas Bahu Achaar Pvt. Ltd.
The upcoming web series is directed by ApoorvSingh Karki starring National Award-winning actor, Aruta Subhash. Saas Bahu Achaar Pvt. Ltd. is set to be released on ZEE5 on July 8. Recently, the series' trailer was made available, and due to its focus on a small town, it immediately appealed to viewers. It's an inspiring tale of a mother who is trying to start a business and make money so she can get her kids back. In the series, Amruta Subhash plays Suman, Yamini Das plays her mother-in-law, and Anup Soni plays Dilip, Suman's husband.
Pitchers
How can TVF Pitchers not be mentioned when discussing shows about entrepreneurs? For any aspiring entrepreneur, it is the best motivational online series available in Hindi. The series is created by TVF and it premiered in 2015. The drama-comedy series has a strong focus on entrepreneurship. It is about four young men with conventional corporate desk jobs. Soon they all quit their secure professional jobs, reject investors who try to blindside them, develop the ideal program, and continue to grow their business.
Scam 1992
Hansal Mehta is the filmmaker of the drama series Scam 1992. The storyline of the series covers Harshad Mehta's stock market fraud, which shocked the financial community in 1992. The Scam: Who Won, Who Lost, Who Got Away, written by Sucheta Dala and Debashish Basu, is the basis for the television series. Even though the series' main focus is the scam, watching Harshad Mehta's character is inspiring because of the level of confidence he had in everything he did. From influencing people, forming agroup and setting up an office. Harshad managed to get things done with ease until his downfall. Both the general public and the critics appreciated the crime drama series.
Bad Boy Billionaires 
In the controversial web series Bad Boy Millionaires, the lifestyles of prominent businessmen from India, like Vijay Mallya, Subrata Roy, and Nirav Modi, are depicted in detail. But the story focuses more on the rise and collapse of the biggest con artist in the nation. Even the names of the individuals who assisted them are mentioned in the series, along with specifics of their business strategies. It's fascinating to observe since you may learn from their blunders and avoid making the same mistakes when starting your own business.
Jamtara
Jamtara is an Indian crime drama web series. The story centres on a group of young men from a small town who operate a successful phishing business. But then they ran into a corrupt politician. He wants a piece of his company. After all of this, a police officer makes the decision to resist and oppose them. This narrative is based on true incidents. These youngsters use telephone conversations to select their targets. The web series demonstrates how one commits fraud and picks on victims. As a newbie in the business, you become an easy target to get scammed and watching a series like this will make you aware of fraudulent activities.