Just Starting Out With Fly Fishing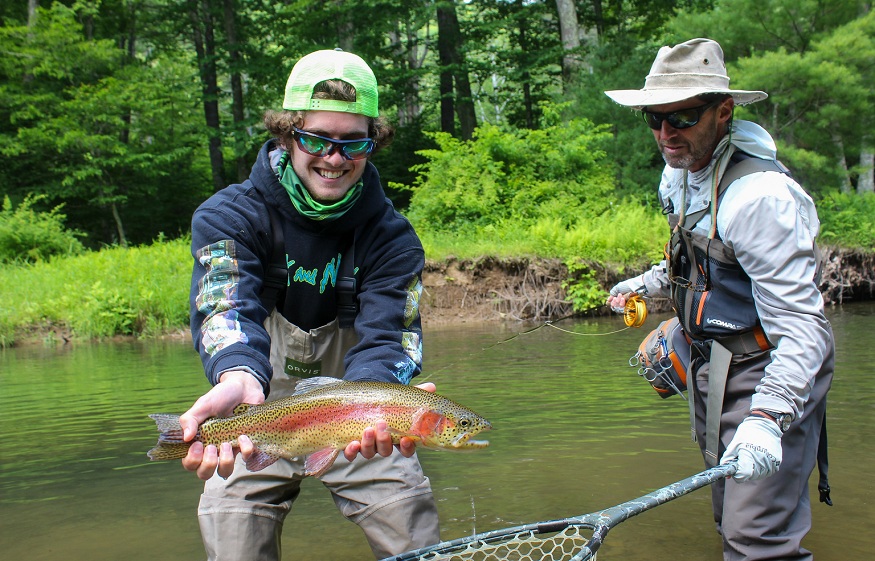 I found myself looking for a new outdoor hobby to try. I used to hunt, but when I had put everything away for the year and some time passed, I realized I didn't really miss doing it in the off-season.
One of my friends suggested I try fly fishing because he really enjoyed it. I was never super into fishing in general. I had tried spin fishing and I had a fishing rod but it never really hooked me in the past. My friend said that we could go for a day and I could rent everything to give it a fair shot without having to commit to anything.
Since there wasn't much of an up front investment just to try fly fishing, I figured I'd give it a go. If I didn't like it, I just wouldn't continue. Seemed like a pretty good situation.
So we made plans for the day trip that was about two hours away. My friend made a list of what I would need and gave me the name of the rental place. I went ahead and made all of the arrangements, and we were ready to rock.
When the day arrived I was equally excited but also sort of dreading it. It sounds weird, but I was hopeful that I would like it but also worried that I was totally wasting my time.
On the trip there, my friend went over the basics and explained what it was he loved about fly fishing. It was sounding like a pretty good time so my dread was dissipating and my excitement was coming through.
To top it off, once we arrived I was blown away by the location, and it was a beautiful day to boot. Once we got started, I could tell I was going to like this sport. It was a little awkward at first, but once I got the hang of it, it was smooth sailing for the rest of the time.
To say I enjoyed it was an understatement. It was actually fun and relaxing all at once, and I really had a great time with my friend. We made a plan to do it again in 2 weeks. I made the arrangements with the rental place before we left to head back home.
After our second trip, I was confident in the fact that this was something I could do on a regular basis. I discussed with my friend what I should order to get myself started.
He recommended Trouts Fly Fishing for ordering my gear, and mentioned that he had recently bought the  G. Loomis IMX-PRO Fly Rod  from them. He said it was the best fly fishing rod he'd tried yet. I did a little research on it, but ultimately I trusted his judgment, since he was spot on about me liking fly fishing in the first place.
I went ahead and ordered my fishing rod and a bunch of my other gear from Trouts Fly Fishing. We planned another trip around the arrival of my equipment, but this time we arranged for a weekend getaway.
I got to use everything for the first time on this trip, and I was really impressed with how great everything was. Now we take a couple of trips a month to go fly fishing and sometimes manage to squeeze some local day trips in between. I'm really glad I found a new hobby that I thoroughly enjoy.