Get To Know More About Requirements To Study In Canada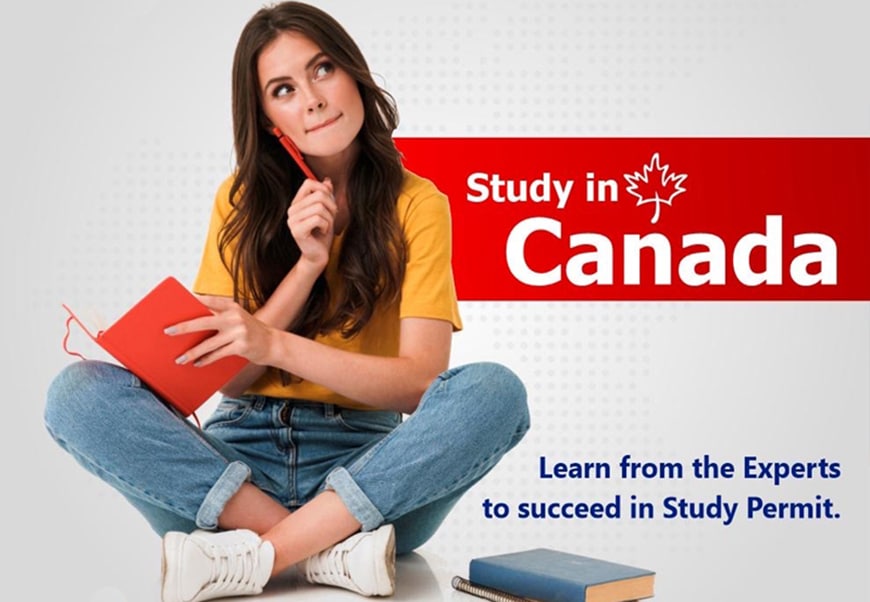 Canada has become an educational hub over the past years and it is attracting thousands of International students every year. Canada is the third best country having a quality education, after the United States and Australia. International students definitely wish to graduate from a Canadian University.
But getting admission in a top university and colleges in Canada is not a piece of cake. It requires an excellent academic score to study in a Canadian University. Here, we will discuss requirements to study in Canada and how you can get admission to a Canadian University.
Requirements to Study in Canada
The first and the most important thing you need to study in Canada is a study permit and to get this permit one should first apply for a Temporary Resident Visa.
There are some criteria students fulfill before applying for a Canada Student Visa. You should have graduated with a minimum score of 50% and have completed the graduation within the stipulated time.
    You should not have more than 10 backlogs.
    You must have to have completed a language proficiency test such as IELTS  or TOEFL.
    You will have to prove that you have enough funds to pay your college and tuition fees, and living expenses.
    You should have a Guaranteed Investment Certificate (GIC) which you can get from a bank. It will cost you C$10,200.
    You should have a clean background and no criminal record. You will have to provide a police certificate.
    You will have to convince the immigration officer that you no longer live in Canada once you complete your studies.
Once you meet all these criteria, you have fulfilled the requirements to study in Canada.
Documents Requirements for Canadian Visa
Once you get the college acceptance letter from the University you applied to study in, you should begin the visa process. Below we have mentioned the documents you will need to apply for the visa.
Valid Passport
You must have a valid passport before you apply for a Canadian Visa. Your passport's validity covers the intended stay in Canada.
For example, if you are planning to go to Canada in September 2021 and have applied for a four-year course, your passport should be valid until at least September 2025.
Acceptance Letter
You should have the acceptance letter the university or institute, for which you applied for, sent you.
Proofs You Have Enough Funds to Pay
Before you apply for your Study Permit, you would need to prove that you would have enough funds to pay for your college and tuition fees, and living expenses as well. You should have at least C$ 10,000 for every year of your stay.
Immigration Medical Examination (IME)
Immigration Medical Examination (IME) is one of the major requirements to study in Canada. Students have to undergo a compulsory Immigration Medical Examination and once you pass the test, you are one step closer to Canada.
English Language Proficiency Exam
Although it is not mandatory to show your English language proficiency score at the time of application, it is recommended that you pass an English Language Proficiency Exam such as IELTS  or TOEFL before you start applying for a visa.
Why Study in Canada?
The first thing students want in a Country is quality education. Degrees from a good Canadian university hold worldwide acclaim. Additionally, for the students from the Countries with low GDP like India and Nepal, the tuition fees and living expenses also matter. Studying in Canada is very affordable; a student reportedly only needs C$ 28,000 per year.
Looking at both of these factors, we can definitely say that Canada is one of the best countries to study in. In addition to quality education and affordable fees, Canada also provides post-study work and immigration options.
Is Canada Safe for International Students?
Canada is considered as one of the top countries to be 'safe and stable.' According to surveys Navitas Insights has done, Canada is 'safe and stable' and is being 'open and welcoming' even after the Coronavirus pandemic.
With thousands of students making their choice to study in Canada every year, there seems to be no cases to worry about. Crimes like physical violence, racial discrimination, rapes, and burglary play does not take place whatsoever in Canada. Canada is in fact very friendly to international students and tourists.
However, as crime and accidents are inevitable, you should always be cautious and careful.
If you are from Nepal and looking for a consultancy, Goreto Educational Consultancy could be the best option for you. We have been providing the best counseling service for students for more than a decade
Goreto Educational Consultancy will help you throughout the college selection process to visa application, and will make sure you get what you are promised for. For more details, you can read our blog post and contact us