STEP-BY-STEP CULTIVATION OF HYDROPONIC PLANTS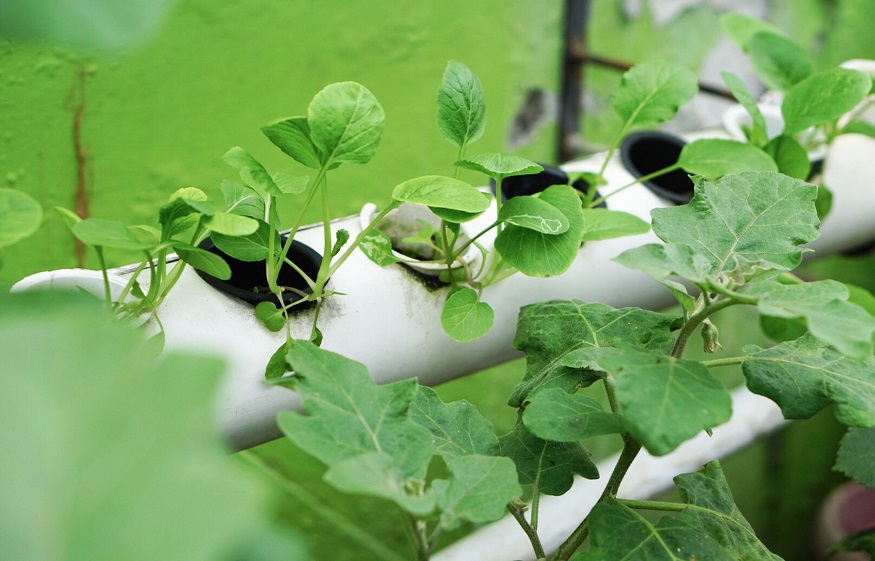 Tired of carrying heavy bags of dirt home? Thanks to hydroponic systems, you can easily grow plants by providing them with only enough water, heat, and nutrients. It's an easy way to grow and guarantees a great harvest – all year round!
What is hydroponic farming, and what is it about?
Hydroponics is the cultivation of plants without the use of soil. Hydroponic cultivation differs from the traditional method in that it is necessary to provide the plants with the right amount of nutrients at each stage of growth. Depending on the type of hydroponic system, the fertilizer is fed to the plants by hand or using a special pump and hoses.
 Since the roots of plants are in constant contact with water, they do not need to actively seek nutrients, as they do when growing in soil. Besides, the distance between the water and the plant provides the roots with constant access to oxygen. Result? Plants grow faster and more luxuriantly!
No soil is needed for hydroponic cultivation, nor – thankfully for beginners – a knack for gardening! It's a simple cultivation method that anyone can learn in a short time, and by regularly measuring the nutrient content, it's easy to see when your plant needs fertilizer. In other words: successful hydroponic cultivation is simple, no matter your experience or skill level.
Which plants are suitable for hydroponics?
A hydroponic system is a perfect solution if you have little time and space to grow. In this case, we recommend that you focus on fast-growing, easy-to-grow plants that take up little space, such as lettuce, kale, or red beet.
However, if you have the time, place, and desire, you can grow anything from spices and flowers to chili peppers, tomatoes, and other fruit plants. Here are some other reasons to invest in a hydroponic system:
Grow different plants in one place
Grow plants both outdoors and indoors
Forget the dirt around the house
Checklist
Things You Need To Start Your Hydroponic Farming:
A hydroponic system with lid, air pump, and cartridge baskets
 Inserts with or without ami seeds (you can add them yourself) fertilizer
Where to start?
Place your hydroponic system in direct sunlight
Pour the correct amount of water into the crate
Add fertilizer
Put the seeds in the inserts (if they don't contain any) and put them in the baskets.
Relax and wait for your plants to sprout!
Growing vegetables at home?
Yes, it is possible. For hydroponic farming in India, more and more people consciously approach where the vegetables and fruits on the plate come from. Besides, the home garden is a great idea for a moment of relaxation and pride in self-cultivated vegetables.
Conclusion
Create a home garden on the windowsill, on the balcony, or wherever you find some space. And with self-watering pots, mini-greenhouses, and garden tools, home growing will be even easier. Even when you live on the fourth floor, you can get dirt on your hands (or not) and grow your vegetables or herbs.