Understand How ULIPs Are Different from Term Plans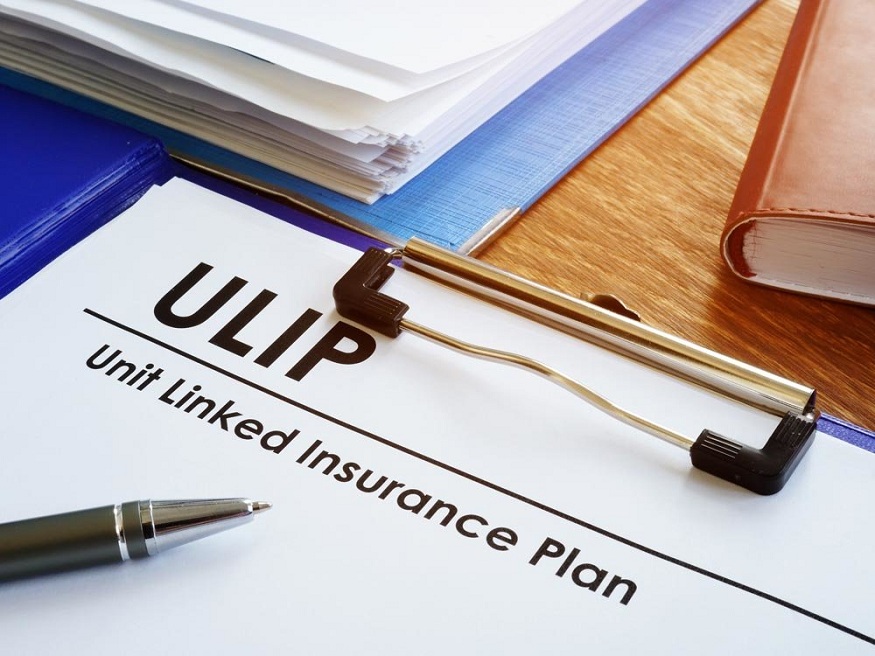 A life insurance policy is a must inclusion in your financial planning. It is the best option to ensure that your family remains financially secure, even when you are not around. You can choose from a variety of insurance plans with different features and types of protection. The most popular plans are the term policies that offer a lumpsum pay-out to your family upon your death or ULIPs that offer you an opportunity to invest and earn some good returns,too. The choice of your life insurance policy will depend on your reasons for investing.
Term Insurance Plans: Offering Financial Protection to Your Family
A popular category of life insurance products is term insurancewherein the family members of the policyholder are given the total sum assured as a pay-out in the event of the policyholder passing away. This pay-out can be a lumpsum amount or a monthly or annual income. What makes term policy a popular option is the low and affordable premium that can be attributed to the fact that the pay-out under this policy happens only upon the death of the policyholder. Also, the premiums towards a term insurance plan are eligible for tax exemption.
Critical Illness Cover– Some term plans also offer option critical illness coverage or accidental death benefit wherein the pay-out is made upon the diagnosis of any critical illness or terminal illness covered in the plan or any kind of mishap. The premiums paid by you towards the critical illness cover with your term insurance are eligible for income tax deductions under section 80D.
Permanent Disability Cover– Some Term plans continue with the life insurance coverage without the need to pay the premium in case of a permanent disability.
Accidental Death Cover– An insurance company may offer you an accidental death cover.
Option of Regular Income– The insurance plan may include an option of providing a regular income from the plan to your family members upon your death.
Return of Premium Option– An important feature of term insurance is that if you survive the policy term, your nominees will not receive any benefits. However, you can choose the return of premium option, in which case the insurance company will pay the sum assured at maturity if all the premiums have been paid by you.
Option to Increase the Sum Assured-Some insurance companies also offer you a chance to increase the sum assured during the policy tenure, subject to certain conditions.
Single-Premium Plans– You also have the option to choose a single premium term insurance plan if you have surplus money and are looking to invest it wisely. Another reason to choose a single premium option is if you are uncertain about your ability to make recurring premium payments.
While taking term insurance, you will need to decide the coverage amount after considering your family's current financial expenditure, the impact of inflation, and any future expenses that will need to be met if you are not there. You can use an online insurance calculator to arrive at the desired coverage amount, the duration of the policy, and the premium. You have the choice of going for a level plan or an increasing plan in which the insurance premium increases with age. Always choose an insurance company that has a record of the quick and efficient settlement of claims.
Unit Linked Insurance Plans: Insurance Plus Wealth Creation Plans
ULIP involves payment of a regular premium, one part of which goes towards insurance, while the remaining portion is invested in various instruments like stocks, debt, bonds, or a combination. The decision to invest what portion of your premium and in which instrument, depends on you. The level of flexibility available depends on the ULIP selected by you. Since this insurance plan also offers you the opportunity to invest and earn returns, certain additional charges, like administration charges and fund management charges, are applicable. Some features of ULIPs:
All ULIP funds have different investment portfolios to cater to investors with different levels of risk-taking capacity. Investors seeking high returns and a greater risk tolerance capacity can invest in ULIPs with high investments in equity, while risk-averse investors can choose ULIPs investing more in debt instruments.
ULIP investors have the option to switch between funds to meet their changing financial goals. They can use a ULIP calculator to know the returns that they can expect by investing a specific amount.
Insurance companies offer a certain number of free fund switches.
ULIP charges, like allocation charges and fund management charges, are disclosed to the investors.
Investments in a ULIP are eligible for tax benefits.
To conclude, term insurance plans and ULIPs differ in their basic features, with the former offering financial protection and the latter coming with an added opportunity to create wealth. The choice will depend on the purpose and intent of your taking a life insurance policy.